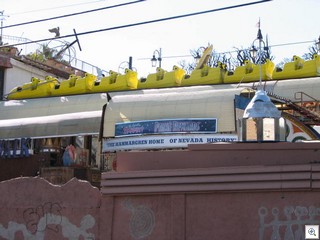 If you've ever driven south on Sandhill from Flamingo…. you probably felt compelled to pull over and stare. That's the backside of Dr. Lonnie Hammargren's Home Of Nevada History.
Dr. Lonnie holds an open house every year on the Sunday of Nevada Day Weekend. That's THIS COMING SUNDAY, November 2, from 1 to 5 pm.
There's a 5 dollar donation requested which will go to the Family Support Groups of The Nevada Army Military Reserves.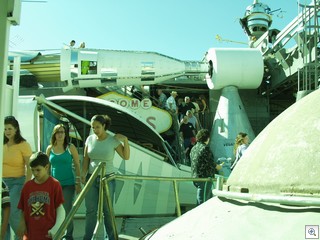 Last year there were about 4000 who attended, and we'd love to break that record this year.
I'm helping to organize the volunteers who really don't do much of anything more than remind people to "watch their step" or to direct traffic in some of the tight spots that are encountered while on the tour.
I STILL NEED ABOUT 10 MORE VOLUNTEERS! I'd love to have them come from the VVV readership. The 20 who already called or emailed me are the people who always step up and help. If you've never joined a club, come to a protest rally, attended a council meeting, or anything else to help the cause….This is a great way to get started. Call me or email me if you'd like to help.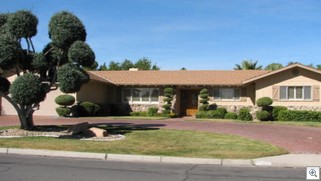 And while you're there on Sunday, take a drive thru Paradise Crest.
It one of the very best preserved "leave it to beaver" 1960's neighborhoods in the the whole valley.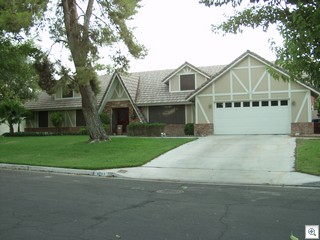 All the homes were on at least a third of an acre. The trees are enormous, and the homes are for the most part charming ranches.
Going south, it's one of the furthest out subdivisions that I talk about at VVV. Flamingo Road was about the edge of town in 1970.
Sunday November 2, 2008
1–5 pm
4318 Ridgecrest Drive, Las Vegas NV 89121