There's this great rambler ranch that one of the big banks just put on the market. "Ramblers" were the sometimes monstrously large 1 story ranch homes that were the very predominant in the upper end Mid Century Modern neighborhoods of Vintage Las Vegas.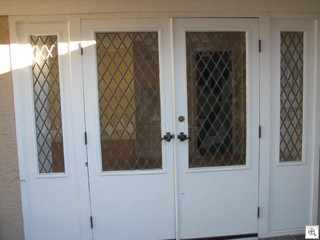 Leaded glass double doors lead from the party sized front courtyard.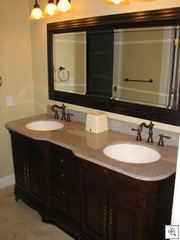 All the bathrooms have been tastefully done over in what some of us call "Summerlin 2005".
BTW….I know 1/2 of you cheered and 1/2 of you cried when I said that. I'm "officially" taking a neutral stand.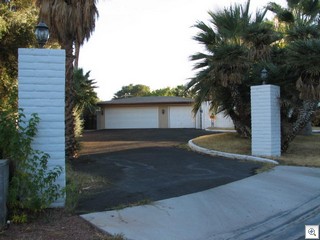 The 2/3 of an acre sits at the end of a cul-de-sac and enjoys terrific privacy.
A 3 Car garage too? Say it ain't so!
Anyway, It's $579,900. for 4696 sf.
Naturally, there's a pool that's empty at the moment. I mean, afterall, it is a foreclosure!
But the kitchen is original and cool enough for a purist to work with, and big enough for a terrific new design.
Know anyone who ought to know about this gem?