Will And The High Rollers Tonight At Wasted Space In The Hardrock Hotel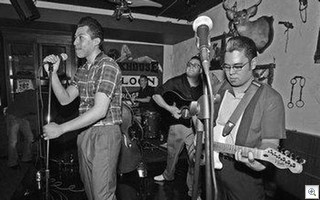 Our favorite rock-a-billy band, Will and the High Rollers will be at the Hardrock tonight. His show is from 10 to midnight in Wasted Space.
Will is into all things 50's and 60's, and is busy painting and fixing up the new digs that I helped him buy in Paradise Palms.
Here's a snippet from YouTube
And since we're talking about Rockabilly and Cheetos: