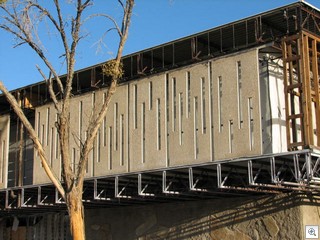 I mentioned last week that one of our favorite mid century modern commercial office buildings in all of Las Vegas was at the last stage before the demolition started.
They've started the domition at the north end, and these pictures are from the south end of the building.
If you want to drive by and say your last respects, it's hidden away at the back of the Sahara Rancho Corporate Center in the North East Corner of Sahara Ave. and Rancho.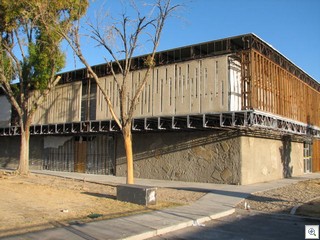 Since the plastic wrap is off and the bulldozer is already busy at work I managed to grab some pictures so you could see the exterior before it's gone. Now you know why we loved this classic example of Mid Century Modern Architecture and Design.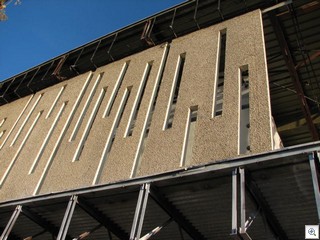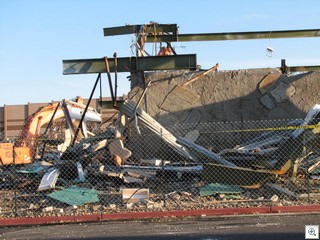 I got busted by the Security Guard while taking the interior pictures for you, and just BARELY talked my way out of a trip to the Clark County Detention Center. I got away with a good scolding, the camera, and a cut on my hand from climbing thru the rubble to get inside.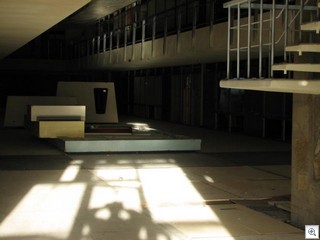 There's more pictures after the jump, and that ghost kept following me around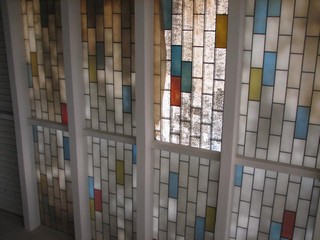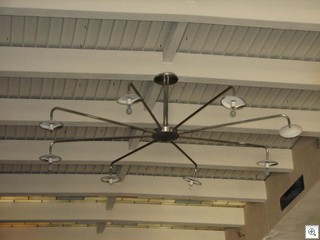 The only fixture left.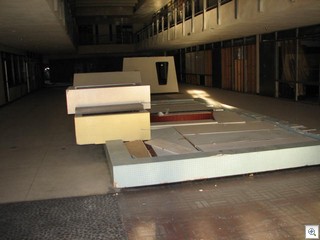 The globe lamps are gone, and I hope they found a good home.