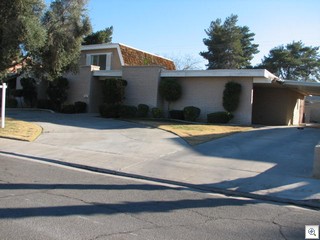 We haven't visited Paradise Palms in a while. I found a very interesting property that's needlessly being ignored. It's bank owned at 227,900.
There's fun stuff going on all over this home, but it's currently the beigest home I've ever seen.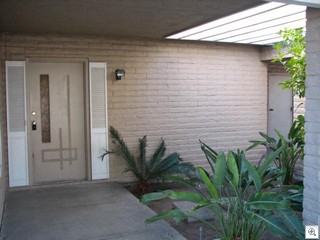 The slumpstone walls accent the the inside as well as the outside. This is the front courtyard entry.
The front door would be killer in bright red, but alas, it's beige. I can help you remove the shutters before you start crying. I'm surprised they're not beige. It must be just the primer coat.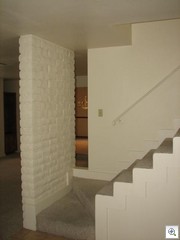 There's slumpstone walls in almost every room. Of course, need I say it….they're beige.
This one is a free standing divider wall at the foot of the stairs.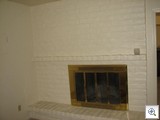 There's a terrific full wall fireplace in the family room that's faced with the same slumpstone.
Did I mention that it's beige?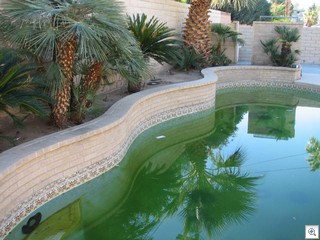 Hooray! I found something that wasn't beige!
Fortunately, green pools can be changed as easily as all the rest of it can be painted.
But the free form pool with the curved walls…..need I say more?
You'll never any of this by looking at pictures on the MLS. There's only 2 pictures and based on them, you wouldn't even guess it's the same home.
No one else seems to know that this home is even on the market. That's one of the many reasons you'll need a full time Realtor who's as passionate about Vintage Las Vegas as you are. (That's me, BTW).