One of the JEWELS of Las Vegas is the Springs Preserve. If you want to learn green, see some wonderful museum quality displays, or just hangout with the wildlife….make sure to put it on your to-do list. The Springs Preserve is an invaluable resourse, and it's right here in the middle of Vintage Vegas. 3 of our Premier Historic Neighborhoods; Rancho Bel Air, Rancho Nevada and Rancho Circle are adjacent to the complex and the Nature Preserve.
The on-going CineVegas Film Series at the Springs Preserve has another installment on Saturday Night.
MANUFACTURED LANDSCAPES
The CineVegas Green Film Series at the Springs Preserve continues on Saturday, February 21 with MANUFACTURED LANDSCAPES, the striking documentary from director http://www.imdb.com/name/nm0047028/ on the world and work of renowned artist Edward Burtynsky.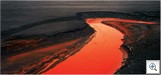 Internationally acclaimed for his large-scale photographs of "manufactured landscapes" – quarries, recycling yards, factories, mines and dams – Burtynsky creates stunningly beautiful art from civilization's materials and debris. The film follows him through China, as he shoots the evidence and effects of that country's massive industrial revolution. With breathtaking sequences, such as the opening tracking shot through an almost endless factory, the filmmakers also extend the narratives of Burtynsky's photographs, allowing us to meditate on our impact on the planet and witness both the epicenters of industrial endeavor and the dumping grounds of its waste.
Be sure to stay after the film for a discussion with local experts who will talk more about the issues raised in the film and what you can do to help. Confirmed panelists are Kathryn Fergus, Recycling Coordinator with Nevada Department of Environmental Protection; Margo Wheeler, Director of Planning and Development for the City of Las Vegas; and local social artist David Sanchez-Burr.
Tickets are available via phone (702-822-7705) or in person at the Springs Preserve box office located at 333 S. Valley View Blvd. between U.S. 95 and Alta Drive (view map).
The film will screen at 7:30pm. General admission tickets are $10 each, and the "Food and a Flick" package is also available for $25 per person, which includes a pre-movie dinner at the Springs Preserve Cafe by Wolfgang Puck. Dinner seatings will be held at 5 pm, 5:30 pm, 6 pm and 6:30 pm. Concessions will be available for purchase inside the theater, however outside food and beverages are not permitted.
Here is the Link:
http://www.cinevegas.com/green