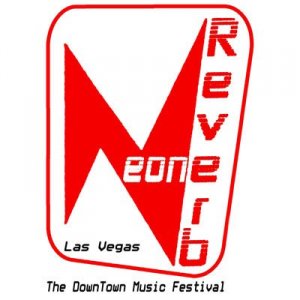 This weekend is NEON REVERB – The downtown Las Vegas Music Festival.
Four Great Nights Of Indi Music. Thursday Thru Sunday. Various Venues including Beauty Bar, Bunk House, Thunderbird Lounge, Aruba Ballroom, Box Office and the LV Country Saloon.
Tickets are per event, or single day passes or a $60. pass for the entire festival.
I'm just going to give you the links, in case you're not already tuned in.
The official MY SPACE page for NEON REVERB (you don't need to sign in or any of that). Turn your speakers on….There's a great playlist to give you a clue about why you'll enjoy this.
The free poolside cocktail party at Allure Tower. (2 dollar cocktails from Hpnotiq Vodka) Sunday 3/15, 2009 from 2 to 7 pm.
It turns out last September's inaugural Neon Reverb Festival was so cool and decently attended, there really will be a spring version, as orginally promised by festival organizer James Woodbridge. From March 12-15, more than two dozen bands, grouped by genre, will spread out over six venues, including Beauty Bar, Bunkhouse Saloon, Aruba's Thunderbird Lounge, Box Office, Las Vegas Country Saloon and Downtown Cocktail Room. Among the local acts slated who didn't play last fall: The Bleachers, Black Camaro, Love Pentagon, The Objex, A Crowd of Small Adventures, Leaving Springfield and Hungry Cloud. Among the out-of-towners: Akron/Family, YACHT, and Spindrift. After seeing how well the first festival went down, CityLife wouldn't miss this for anything. Neither should you.