It's not a foreclosure or short sale, but it certainly fits into the theme of Fun Features Found In Foreclosures.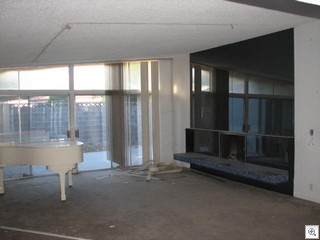 I wish this one was in decent enough condition for one of the many FHA buyers who are going to be upset when they can't have it.
But I'm betting there's a 20% down conventional or cash buyer who's waiting in the wings. Come out, come out, where ever you are.
It's such a redeemable home. But it's going to take some money (a bunch of money) once you own it. How sweet it will be when it's done, though!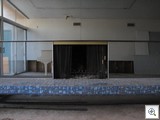 The suspended hearth, and blue tiled fireplace is really something. It's surrounded by smoked mirror, which could go immediately.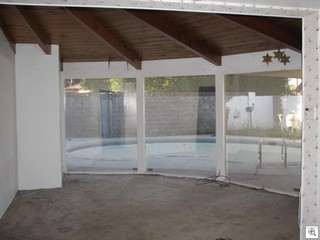 The other outstanding feature is the curved wall of glass and beamed ceiling family room which over looks the kidney shaped pool.
The pools empty, green, gross and desparately in need of replastering.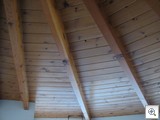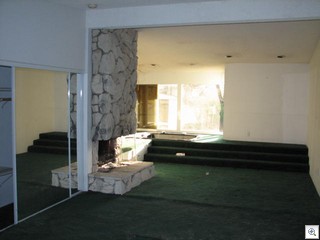 The master bedrooms been expanded with a raised platform Jaccuzzi Tub with it's own wall of windows looking out to the dead landscaping.
There's also a rock wall 2 sided fireplace to cap off the Master Bedroom.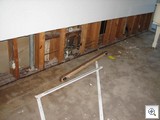 Those were the good points. Here's some of why it's not FHA eligible.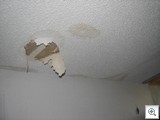 The property is 2419 official square feet, but maybe more. It's listed at 175k with a note that says "bring all offers -motivated seller".
If I don't answer, I'm real good at returning calls promptly.