The world is insane. At least the banks are. They don't get it AT ALL that there's a difference between houses (all they look at is square footage); there's a difference between streets (some are better than others); and a difference in neighborhoods (custom home neighborhoods are not the same as the tract neighborhoods).
Granted we're dumping properties to just get rid of them. If you've ever met with me, or talked to me about the buying process, then you've heard me say "It's a game with no rules" and "everyone is just making it all up as we go along" and "you'll probably be in multiple offers if we're looking at the lowest priced homes" and "we'll be jumping thru hoops that are going to drive us crazy" and "it's just a big guessing game lottery – but one that's worth playing".
Here's a few stories from the last few weeks.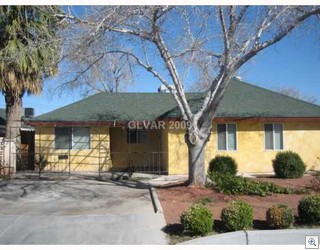 CONDITION
The condition of the homes are not being taken into account. Here's a good example. 1067 Oakey is Huntridge home that was taken down to studs. It has a new roof, new walls, new electric, plumbing and windows. It has a new slab, hand poured and finished terrazzo countertops. It got listed for 43,900. There's 10 offers on it this morning. It's going to sell somewhere in the 70's, because it was LISTED in the 40's. It should have been listed for 80 to 90,000.
Granted, its selling for more than the list price, but the last few Huntridge cottages that sold were totally broken down, abused and neglected properties. They sold in the 30k's, and the professional re-habbers who bought them are going to spend 40 or 50k to bring them to code and to livability (some will do a better job than others). They could only be sold for all cash because of their condition. But they were used as comps to determine the list price of this home. The new sale price when it closes will help the comps in the future, but in the meanwhile, it's going to be showing as Pending at 43,900.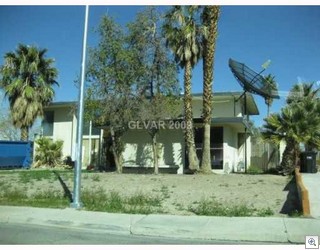 PRE-SELLING
Properties are being typed into the MLS as ALREADY UNDER CONTRACT. The foreclosure listing agents are taking their own buyers to it first without putting it in the MLS. This doesn't give the larger pool of buyers the opportunity to set the price. You'll see how important that is below, when I tell you a few more stories.
This house is on Delaware in Paradise Palms. It's one of the 8 two story Mid Mod homes that match the "Johnny Carson House" on Omaha that I spoke to you about last month, WHICH BTW – is back available again, since the short sale buyer for it dropped out to buy this one on Delaware (according to reliable sources).
You'll notice there's a dumpster in the driveway. Look at the Worst MLS PHOTO OF THE DAY that is posted right below this. All three pictures are from this house. I may be crazy, but I think it might have sold for more if the pictures or the showings were done AFTER THE CLEAN OUT.
It's showing a list price of – are you ready– 129,000. This really ticks me off. If only one buyer gets to see it, and they get an insider deal…..IT JUST DESTROYED ANOTHER 50 or 100,000 dollars worth of value in the neighborhood. It's going to show as another 46/sf pending, and then when it closes as a sold comp. Maybe….but I doubt it….it's actually going to close for more, but either way it was give away even by today's foreclosure prices.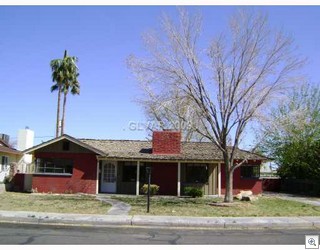 HALF PRICED HOUSES
The newest strategy that I'm seeing the banks using is to INTENTIONALLY list the properties for a THIRD OR A HALF of what they expect to get for them. I can see their point. They don't waste a lot of time on the market with continuous price reductions trying to find what the market will bear.
The market is much better suited to determine the price. In fact, an hour ago, I was told there are more than 10 offers, and I wrote 2 of them for different buyers (yes, I stayed impartial with the written permission from both buyers) and that most of them are for double the list price of …..49,900 for a 2000 sf brick home on 9th , which is a lovely street of custom homes in Park Manor. It needs to have the shake roof replaced because of its age, but it's NOT a 50,000 house.
There's a couple of problems with this strategy, however. There was a parade of buyers thru it who were actually looking for a 50k house. I got calls from 14 people to show them this house. They were all wasting their time, and it was obvious the minute they walked into the door. Another problem is without guidance from an accurate list price which takes into account condition, location, neighborhood, market conditions and more, then it's JUST A GUESSING GAME LOTTERY. A Game worth playing, but a game none-the-less.
GIVE AWAY DUMPING
Here's a story that Vegas Lee emailed me over the weekend. It's about some newer properties, and the bank in question was the in-house lender when they were new a few years ago. Just about every single home in the subdivision was sold using an infamous "sub-prime" loan.
Reading your web site thought you would get a kick out of this story.

Eight weeks ago (name withheld) bought four houses for $50,000 each from a bank. He already owned 9 of them so the Bank called him to see if he wanted them when they got them back from others. He had paid anywhere from 80k to 150 k over the years for the ones he already owned.

Last week he gets a call from the same bank that he paid 50k to. They have two more of the same homes for sale. He looks at them, one is perfect condition, the other one needs paint, carpet and a new stove. Get this, the bank says he can buy them BOTH for $39,000 each. This is the same bank he just paid $50,000 for four of them just a few weeks ago, they know he will pay 50k. WHY lower the price to 39k for these?

Can we say dumbasses? BTW.. yes, he wrote them a check and bought them. J
OWNER OCCUPANT VS INVESTOR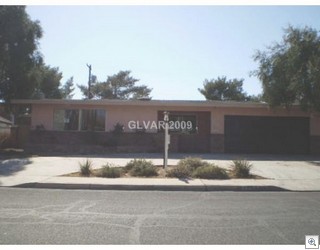 Fannie Mae has an interesting and infuriating policy for their foreclosed homes. In order to submit an offer, the buyer is required to fill out a questionnaire that asks whether they're an investor or if they're going to live in the property. I can see this as a good tie breaker if 2 offers are really close or equal to each other. Give it to the person who's going to live in it.
In this particular case….an investor client of MINE bid 20,000 more (all cash) than the offer that was accepted by the bank. As the TAX PAYERS who's bailing out the banks and Fannie Mae, we should all be as outraged as I am.
Not to mention that it was a 2000 foot house in Marycrest that was listed for FORTY THOUSAND DOLLARS! Sure, it was a gut job, but even in the current condition could easily have sold for more than double what it was listed at. It's showing as pending at the moment, and every bank agent who's trying to price a new listing is looking at that and then UNDER PRICING THE NEXT NEW LISTING. The fact that there were 34 offers on it in two days isn't being taken into account. They don't know that it's going to sell for more than 70% over asking price, or that an ALL CASH BUYER was turned down who offered MORE THAN DOUBLE the asking price!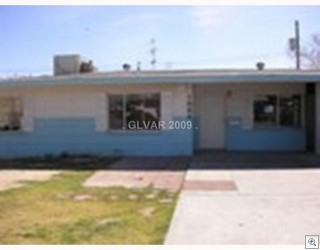 JUMPING THRU HOOPS
It was a totally broken down, beat up house with 2 realllllly bad room additions in Charleston Park. It was listed for 23,000 and offered only to Cash buyers. There were 31 offers on it. EVERY SINGLE ONE OF THEM was required to get a notarized statement saying they would waive their right to receive any disclosures from the selling bank. It's routine if you're the buyer of ANY bank owned home to get the notarized waiver. But to REQUIRE it as a condition of making the offer is a ridiculous practice that I hope I never see again.
So I'll say it again….
There's no rules. But we play along anyway. Those who are buying now will be huge winners. Multiple Buyers bring prices back up. Another VERY GOOD sign for those of us who already own. I think anyone who's waiting for the bottom already missed it.