Pedal Philes – The Downtown Las Vegas Bicycle Bar Hop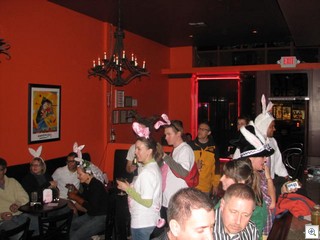 I'll admit it…. I forgot to go. That's the beauty of fixed events. It's usually the first Saturday after First Friday. This month it was delayed a week, which gave them the great theme of dressing like a bunny for easter. So I guess it was actually a "Bunny Hop"!
Anyway, I ran into them accidentally since I was at the Arts Factory for the CAC's Video and Performance Art Series called "Off the Strip". There's still a few events left, so here's the schedule again.
Here's a little vid I shot of them tooling up Las Vegas Blvd.
There's more pictures in a photo album on my facebook page.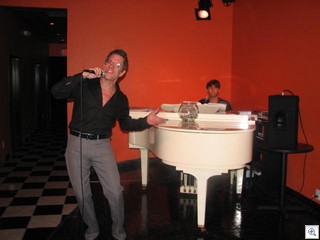 I'm glad they stopped in at Don't Tell Mama on Fremont. I had suggested it to them, but didn't know it was on the schedule when I ran into them again. It would be foolish or brilliant of me to not let people by me drinks. I'll have to think about that.
They also hit the Downtown Cocktail Room (long a favorite of the Downtown Crowd) as well as the Sidebar at Triple George, and Frankie's Tiki Lounge.
Next month, I SWEAR I'm riding with them. You should too.