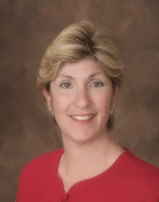 Probably the most hands-on problem solver and get-things-done people I've ever met in Las Vegas is County Commissioner Chris Giunchigliani. Everyone calls her "Chris G".
I'm honored that when she has a question about Residential Real Estate, whether it's personal or in the line of duty, I'm the one that she calls.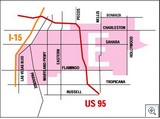 Chris G. publishes a monthly online newsletter, and I want to share it with you. There's a lot of great information and links that you need to know.
Topics this month include:
The Paradise Township Summerfest
UMC Named One of the Leading and Safest Hospitals in U.S.
Learn About Childhood Vaccinations
Preparing For A Flood; (includes links to flood zone maps and a brochure about flood safety)
Springs Preserve Has LOWERED IT'S ENTRY FEES! (YEA!)
FIRST TUESDAY: The open door meeting with Metro at EVERY police substation
Census Bureau to HIRE THOUSANDS of Census Takers.
Summer Watering Restrictions
Maryland Parkway Rapid Transit Plans