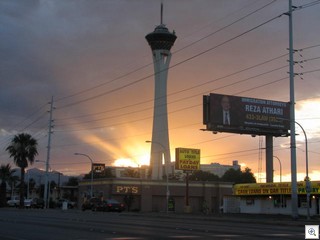 Last night's sunset was spectacularly unusual. It was small and confined, and emanated from a "hole" in the cloud cover.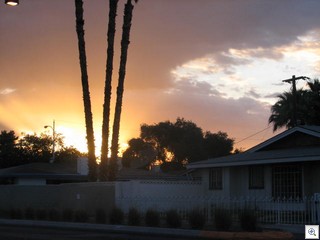 Usually, when there's a brilliant colorful sunset, the clouds are higher in the sky, with a broad swatch of open sky along the entire front range of the Spring Mountains.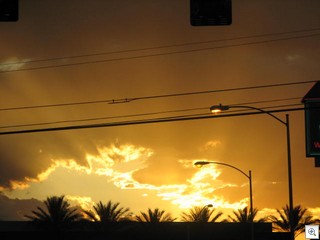 The rays of sunlight climbed thru the hole in the clouds and lit up bottom of the cloud mass.
Beautiful, colorful sunsets are among my favorite things about living in the desert, and Las Vegas in particular.