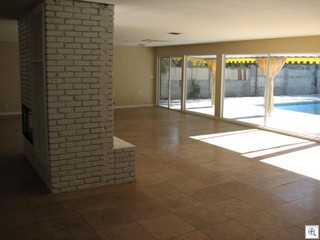 One of my favorite neighborhoods is Rancho Park. It's in the NE corner of Rancho and Alta. There's only one way in off of Rancho at the stop light opposite Rancho Circle.
All the homes in the neighborhood are on 1/3 acre lots(+-). Primarily, they're "ranch modern".
This one is a bank owned home. It's got it's problems, due to some unprofessional amateur remodelling, but you wouldn't know it was the same home I photographed if you were to only look at the MLS Pictures.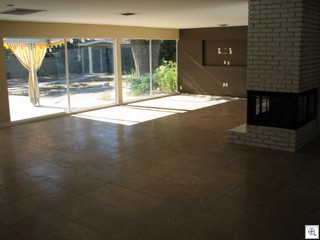 The entire back of the house is the infamous Mid Mod wall of glass. The brick island fireplace breaks up the space without ruining it.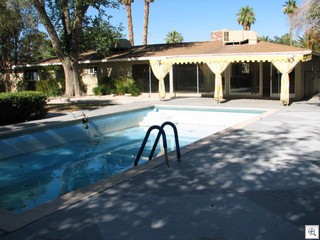 It's definately a party house when someone gets in there to finish it up.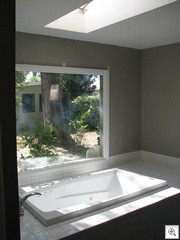 Here's the rest of the master bath room that isn't in the MLS pictures.
Priced at 200k, for 2500 sf on a 1/3 acre.