Wednesday, and Thursday evening each have a panel discussion related to the History Of Las Vegas.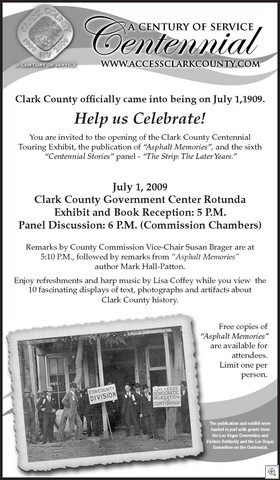 Wednesday, July 1 is the 100th anniversary of the formation of Clark County. Along with the whole year long celebration, there's a special panel discussion and exhibit at the Clark County Government Center.
Reception is 5pm
Panel Discussion :The History of The Strip – Howard Hughes and Beyond
Thursday evening July 2nd is the next installment of the "UNTOLD STORIES" series that's presented by Lynn Zook and Classic Las Vegas. This series is held at the Springs Preserve at 6:30pm.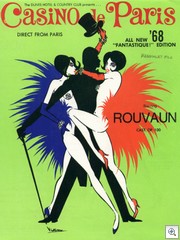 July's Untold Stories is going to look at those who help keep our history alive by collecting Las Vegas ephemera. From postcards to menus to casino chips, these guys are helping to preserve a very vital piece of our collective memory.
It started as a small hobby that over the years has grown in size. But without them, many of these pieces would be lost for good.
Please join us and panelists: Carey Burke, Robert Stoldal and others as we talk about the hows and whys of their collections and why those collections are so important.
There will be copies of "Las Vegas: 1905-1965", the history book that Carey Burke and Lynn Zook wrote utilizing a great deal of his postcard collection, will be on sale before and after the panel. Carey and Lynn will be happy to autograph copies.
Thursday, July 2nd 6:30 pm Las Vegas Springs Preserve Desert Learning Center
Admission is $12
It should be a fun evening of history and the panelists are bringing items from their collections as well! We hope to see you there!
Speaking of Las Vegas History, as we do often, Vegas Judy sent me a link to a 1956 home video (shot in 8mm) of Las Vegas, narrated 50 years later by man who took it when he was a child. It's worth 3 minutes of your time.