I wish it had been a nice long extended vacation that's kept me so occupied that I failed to post regularly over the last 10 days. There's still a fortune to be made by whoever invents 30 hour days.
I did however manage to keep a dozen escrows alive. The new joke going around the Realtor Community is that we no longer do real estate "deals". Now we do real estate "ordeals". That might be funnier verbally. Actually, it's not funny at all.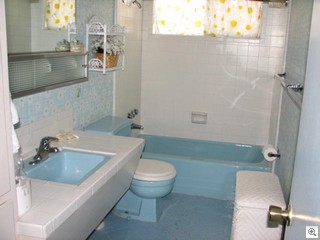 David Ryan, one of the members of the 3 artist ensemble called "Ripper Jordan", is roundaboutly getting new studio space. His wife Erica's parents are the proud new owners on Oakey. That's the mystery house that's been hanging around on the featured property page for 2 months with no address. They snarked it up before I even had a chance to put it in the MLS or promote it in any way.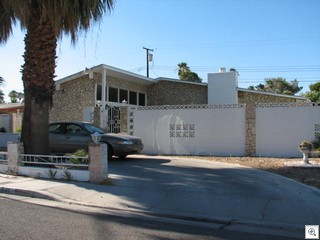 Alison and Nathan are proud new owners on Raindance in Paradise Palms. It's a particularly interesting Palmer and Krisel that had some substantial exterior changes made, including a front yard swimming pool. Alison's an architectural cad/cam draftswoman, and has some exciting new plans for the house.
They got the deal in a multiple offer situation. It was subject to probate court approval, and one of the other buyers kept saying they were going to the court hearing to bid again, but after 6 weeks of fretting, the other buyers didn't show up to the court hearing after all.
Welcome to Paradise Palms, Alison and Nathan
Nick Himidian grabbed a sweetheart of a deal for 60k on a bank owned property in Charleston Park. It's about to get a facelift. Mark and Bill, our friends have been grabbing up bombed out properties in that same neighborhood, and with theirs and all the other remodels going on there, it's back on my list of targeted areas that are turning around again. Charleston Park is between Oakey and St. Louis, east of 17th street. It held one of the highest concentrations of foreclosures in all of Vintage Vegas. It was coming back nicely before the meltdown, and is improving quickly. At the moment, there's only just a few short sales available there.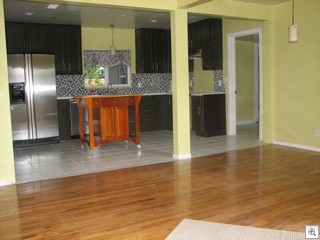 Erin should be moving in this week on our listing on Wengert. I had put up a sign, and she swooped in before I had a chance to even get it into the Featured Homes. We had a huge battle over the appraisal, where the appraiser used 3 comps of bank owned, bombed out houses to compare to one that's been all fixed up again. We got that resolved and should have a closing this week. Glad to have you as downtown neighbor, Erin.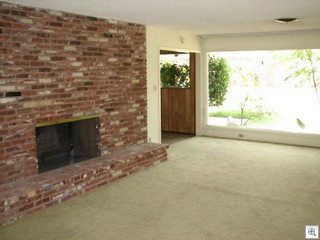 Captain Sarah B., USAF grabbed one of the "fun features found in foreclosures" homes over in McNeil. We're waiting on the appraisal, and she hopes to move in at the end of the month, or as soon as the 30 year old carpet is gone.
Lee's getting back into the search again. He's been in escrow for 2 months on a shortsale in "Moore Addition", which is south of St. Louis off of Spencer. It's a classic example of why short sales often fail to close. I have made 11 phone calls, and 5 email demands to the listing agent. I have NEVER been given an update. I was assured in the beginning that he was experienced in short sales, had an assigned negotiator, and a full team in place. Those are the questions that have to be asked up front. The listing agent is the key, and NOTHING is more annoying in any "ordeal" than lack of communication. It's not that the bank won't eventually go along, it fails when the buyer loses his excitement and moves on before the approval is received. I'll be talking more about short sales in the next few days, since they now account for half of the inventory.
There's been a dozen properties over the last 2 weeks that were priced so low that there was absolute feeding frenzy going on. It's my least favorite aspect of the foreclosure market. Banks are listing some properties at ridiculous prices that cause lots of buyers to jump in. Being the winning bidder is like winning the lottery.
There's currently 9 offers out on various properties, where we're waiting for the bank or the seller to respond. Most of them are multiple offer situations, which is the norm these days. It's a crap shoot. If you like the property, you have to go in as strong as you can, and have all your ducks in a row.
Anyway, there's certainly a lot of action in Vintage Vegas Vegas real estate. There's art and music and history events going on all the time. If you know of an event or have an item that I ought to share….send it over. I can use all the help I can get from my readers.