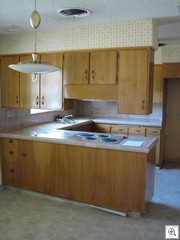 I did do some work this weekend, inspite of all the goings on downtown as well family functions that happened because of a surprise visit by my brother Ken, who lives in Florida.
We had a new foreclosure pop up in McNeil that's almost entirely original. Retro bathroom and kitchen fixtures, terrific mid century modern lighting, a pink and a yellow bathroom, and a terrific full wall brick fireplace.
It's priced at only 179,000.  It's just a hair under 2000 sf, and is on a 12800 sf lot. Here's the MLS listing.  See if my pictures do better justice to this terrific home. I'll bet the agent thinks it's "dated"!
Original, unabused, and unadulterated homes do pop up, though not as frequently as I'd like. Funny thing how they tend to sell very quickly.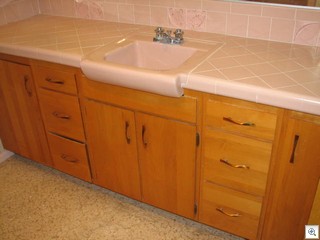 The hall bath is pink, and all the original tilework including the medallion tile is in excellent condition.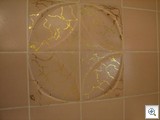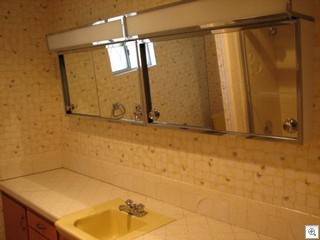 The chrome medicine cabinets in the yellow bathroom are a matched pair and are like brand new.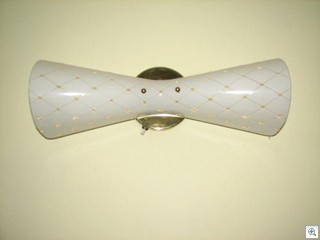 This light fixture is terrific! It's over the dressing table in the master bedroom.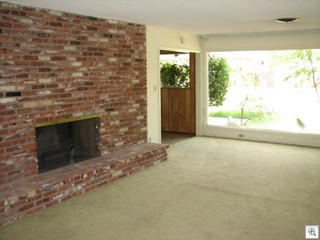 The full wall used-brick fireplace and the picture window to the massive back yard really top things off with the "wall of glass" merging of indoors and outdoors.
I don't have anyone in mind for this creampuff at the moment. I do have 2 buyers who would be fighting over it if it had a pool. If you're wanting to have me start watching for you, then give me a call and we'll get the gears turning.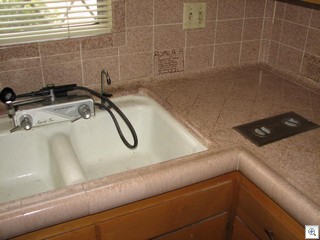 And, if you call now, we'll throw in …… an original "Dishmaster" and Nutone in-counter food processor!