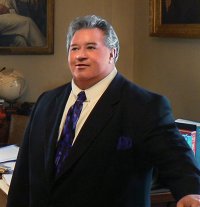 I'm pleased to report that Steve Evans, the current planning commissioner for Ward 3 has announced that he's thrown his hat into the ring to run for Las Vegas City Council.
Steve has been a true friend of historic preservation in general and neighborhood preservation. I've worked with him and consulted with him on dozens of projects. He has my absolute, unqualified support.
I'll be throwing a VeryVintageVegas fundraiser for him at some future date. You'll be invited.
In the meanwhile, all the facebook friends out there can show some support by joining the facebook page that Cindy Funkhouser created. STEVE EVANS FOR CITY COUNCIL