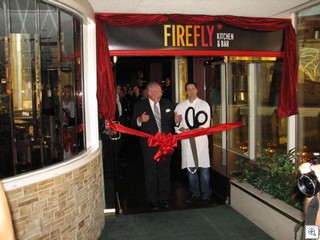 Last night's grand opening party for Firefly was a huge success. 300 or so guests, flaminco dancers, passed hors d'oeuvre and and an open bar made for lots of fun and great conversation.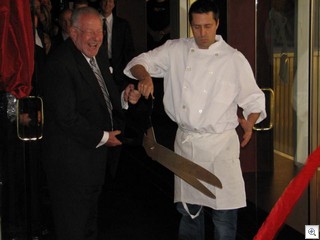 The really important part is that the Tamares Group who controls the much of the west end of Fremont Street have allowed for well known LOCAL businesses to open inside thier casinos. Firefly, The Omelet House and Tinocco's are 3 examples as Steve Friess explained in his recent article in Las Vegas Weekly.
What was once the swimming pool of The Union Plaza, evolved to be the "Center Stage" as seen in the Casino Movie, has now become the western anchor for Downtown Las Vegas's Fremont Street.
Among the guests last night were many friends of downtown. Among the media, we ran into Channel 3's Maria Silva and Tom Holly; Matt Kellerman, freelance writer Steve Friess, Derek Washington, Monty Rock, Tony Sacca. There were plenty of Downtown regulars including Michael Cornwaite, Cindy Funkhouser, Rick Dominguez, Rosey, Paul Murad, Dayvid Figler, Keva, Kent Dagnell. Planning Commissioner and the NEXT City Councilman from Ward 3 Steve Evans was there.
I was real pleased to see Jeff Victor, Tom Drury, and photographer Larry Burton (the top dogs of Fremont Street Experience) being able to relax and enjoy themselves after the 3 months of hectic non-stop activity of the Summer of '69 promotion.
Here's some party pictures:
These are from VegasPaparazzi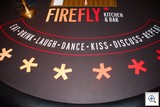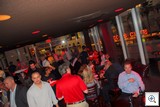 Here's some of mine:
Of course, I was paying too much attention to the architecture, the lighting, the view of Fremont Street, and watching it all change as the sun set. It's just hands down the most intriguing spot in all of Downtown. Go have a drink at the Firefly in the Union Plaza. You'll see what I mean!