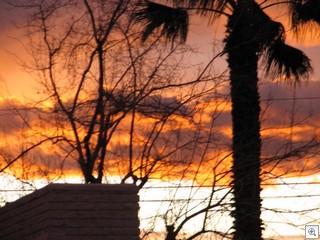 In case you didn't get out for the sunset last night….It was pretty spectacular. I guess the western edges of town got quite a downpour, but Vintage Vegas got the sunset!
Third wave of the Cold and Flu season is finally breaking for me.
Starting to feel better again. I've been sick almost continuously since the first of December. Just couldn't shake it. I barely stayed ahead of the absolute most important workload for the buyers and sellers.
I want nothing more to get back into the routine of daily blogging. I hope you've all stayed with me.