You Are Invited To Tour "ReVision House" This Sunday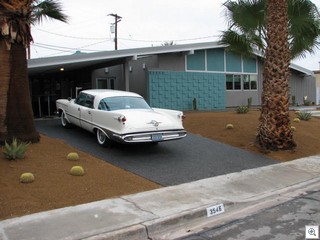 And we've finally got pictures of the finished home that's being showcased this week during the International Homebuilder Show here in Las Vegas.
I've arranged Sunday's Tour/Open House is for not only for the readers of VeryVintageVegas, but for all locals, so you're invited bring friends or family as well. Stop in anytime from Noon to Three PM on Sunday January 24.
The address is 3546 Pueblo Way, in the Mid Century Modern Neighborhood of Paradise Palms.
From Desert Inn and Eastern, go south on Eastern to Pueblo Way, which is the first street on your right. VeryVintageVegas open house signs will be up to direct you.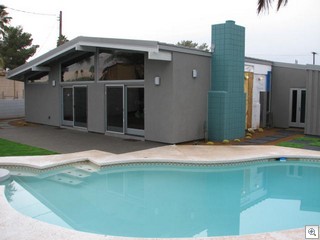 When you're there, you'll find signs and brochures describing all the very very green elements that have gone into create a net zero energy home.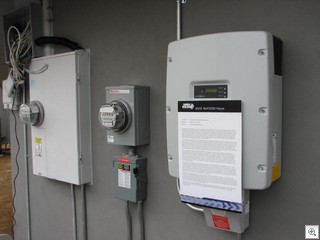 Energy Monitoring hardware can sell power the solar generated electricity back to the power company.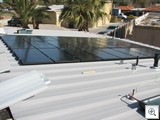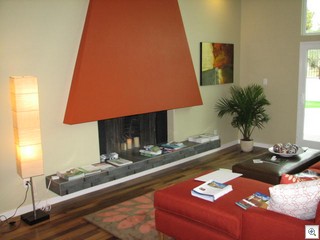 The decor is also a big element of the overall package, since just about everything that is used in the house is "green". The words renewable, sustainable, recycled, describe it all.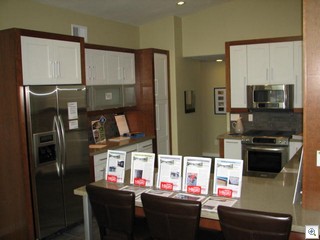 All the manufacturers are touting the green production standards that are used in creating their products.
Even the Dupont Corian countertops are now made using recycled materials.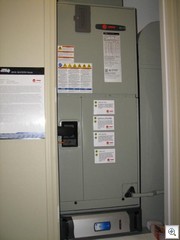 20 Seer Air Conditioning? I didn't even know that it could get that efficient.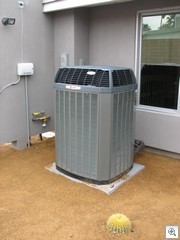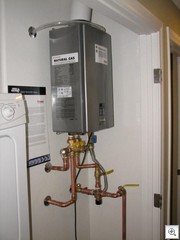 You can learn about on demand water heating as a back up to the solar water heating that's roof mounted.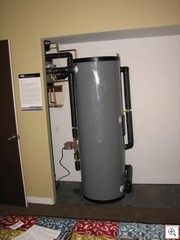 I've been asked many times whether the house will be sold after the show. Oh that were. The owners are keeping it for now.
So this is emphatically not an open house in the Real Estate sense. Let's call it a tour to showcase state of the art energy conservation retrofitting of a 1960's Mid Mod.