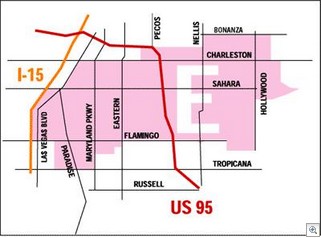 The entire west half of County Commissioner Chris Giunchigliani's District E encompasses most of what I call VeryVintageVegas.
She publishes a monthly newsletter which I'm pleased to share with you. Click here to view it.
Of special note in the newletter is the events and calandar page with all kinds of programs, concerts, art exhibits and cultural doings at the various Clark County Nevada Parks and Recreation Centers.
There's also a notice that February 1st is the opening date for applications to the Senior Citizen's Tax/Rent Assistance Program. There's more about that in thelink to the Seniors United Newletter.
Chris G. lives in the Marycrest pocket of Downtown Las Vegas and has always been a loyal and fierce advocate for historic preservation, and the regentrification of the Vintage Neighborhoods of Las Vegas.