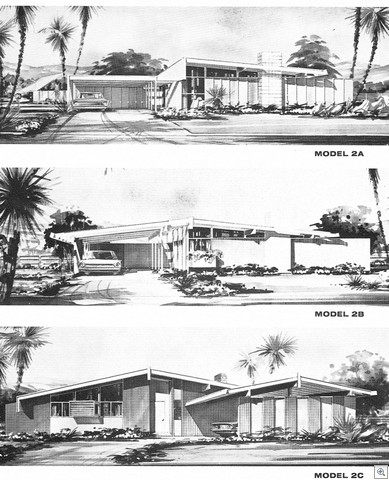 The "Model 2" plan was 1200 sf. I've mostly seen it the part of Paradise Palms NORTH of Desert Inn. It was the "starter home" and was base priced (according to the rubber stamp on the floor plan side) $22,300.
A terribly kept, run down, broken, but original of this model just sold for $55,000 as bank owned repo. It breaks my heart to report that. Especially since the buyer I wrote an offer for didn't get it.
Most often, I've seen it as a plan B
There's a few plan C's along Golden Arrow Drive on the north end of Paradise Palms, and Several A's on Burnham and Gaucho.

Some of them have had the carports converted to living area, and a few of them have been thoroughly butchered with room additions that block the "wall of glass" at the back of the house.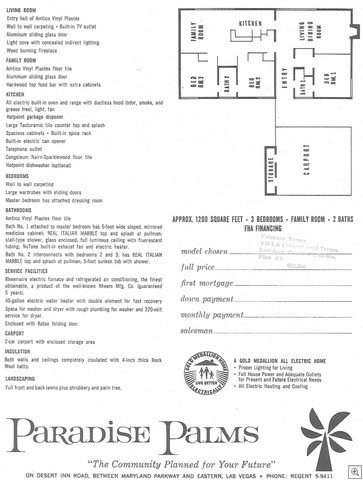 Tomorrow, we'll do the March edition of the Paradise Palms Neighborhood Newsletter from 1963. If you missed the first edition, you can scroll down, or click here.
Both of these pictures are clickable thumbnails if you'd like to see it in the full 8.5 x 11 version.