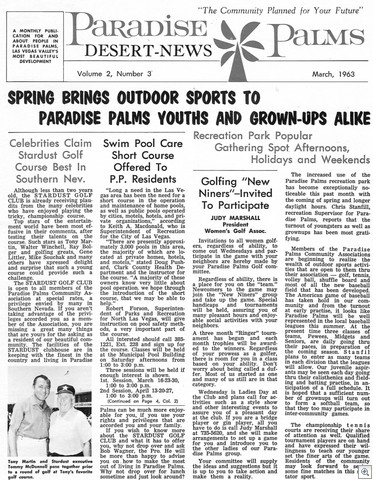 afdf
Here's our second installment of the Paradise Palms Desert-News from 1963!
Each page is clickable if you want to read it in it's full sized 8.5×11. 
Walter Winchel, Tony Martin (?) and Ray Bolger get nods as "Top Stars" of the entertainment world, and golfers Gene Littler, Mike Souchak all get nods as endorsing the Stardust Golf Course.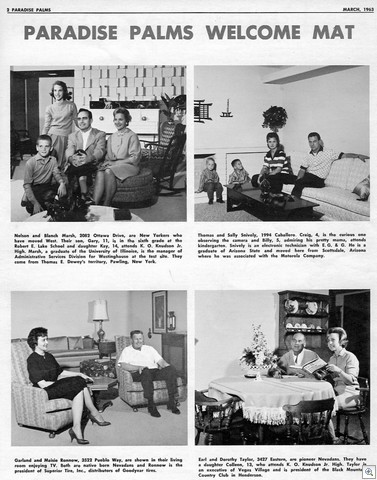 afadfda
The bottom left photograph in the Paradise Palms Welcome Mat from this March 1963 edition is none other than Maisie and Garland Ronnow. Maisie is who provided us with this treasure trove of material from 1963.
Garland went to the property every day while it was under construction. Maisie told me this little story when I met her. He noted that the studs in the walls weren't always "exactly" 16 inches on center, so he measured and and filled a notebook with the exact measurements of the difference between each stud before they got sheet rocked.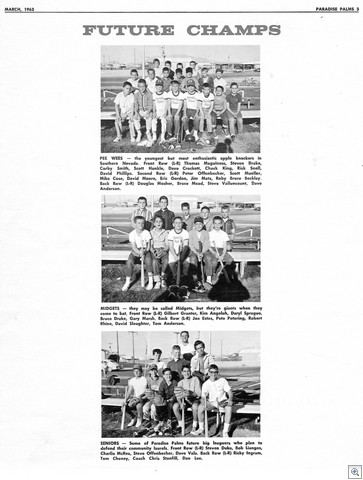 I'm not recognizing any of these kids names as adults. Surely they didn't all move away from Las Vegas.
Anyone recognize any of them? If you do, make sure to direct them to VeryVintageVegas.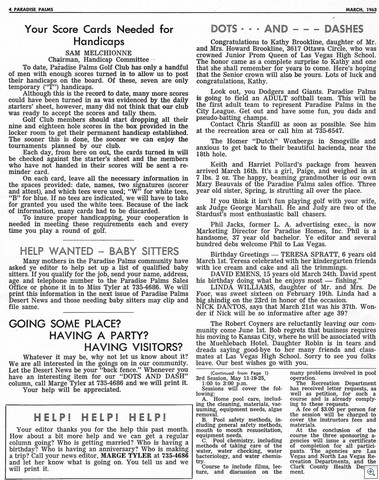 The DOTS…AND—–DASHES column tell us about a "package from heaven" and a new "Jr. Prom Queen".
I really hope you are all getting a kick out of these the way I am. Comments? Feedback? Back Story? Current Updates on people who are named? Click on the comments link just below.