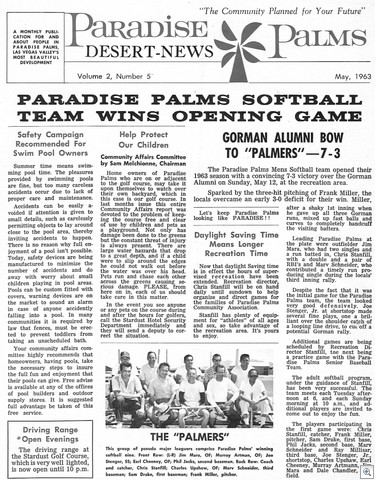 "Let's keep Paradise Palms looking like paradise!!" — a motto worthy of re-embracing!
Here's Volume 2 Number 5, the May 1963 newsletter of Paradise Palms.
This is how people networked back in 1963. Today, they'd just have a facebook fan page. Oh, they do! New fans welcome. New content welcome as well.
Of course, if it's a real scoop, as these newsletters are, you should give it to me to publish first!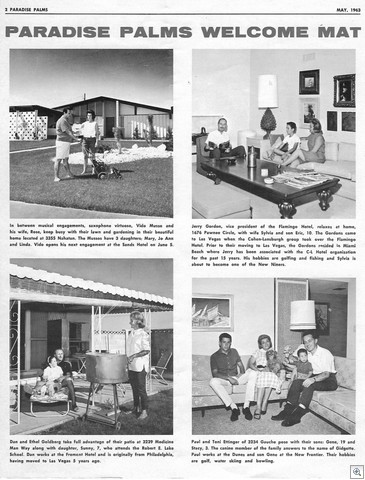 The Welcome Mat introduces us to saxaphone legend Vido Musso, and lots of grass and a pine cone lamp.
We also meet The vice president of the Flamingo, a pair of pedal-pushers, and 2 pairs of flood pants.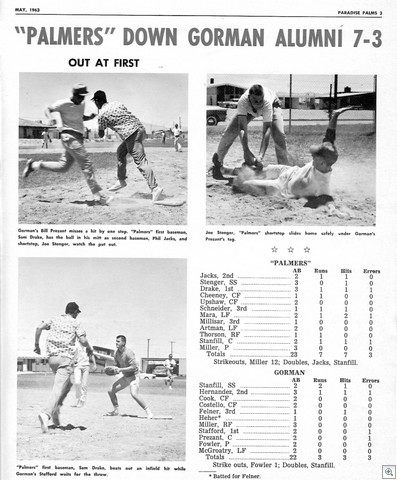 An Impala and a ?
Any of these names recognizable?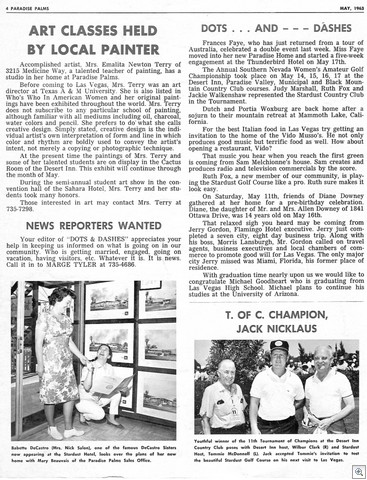 Another plug for Vido Musso
Babette DeCastro of the DeCastro sisters.
Jack Nicklaus – you know who he is, so I didn't link it.
I'm hoping someone will uncover more of these newsletters.