The June 1963 Paradise Palms Newsletters – Commercial Center In Urban Las Vegas Is Introduced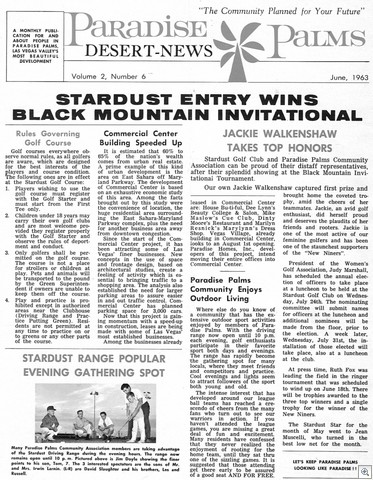 In today's installment, we get introduced to "Commercial Center", which is currently under construction and scheduled for an August 1963 Grand Opening. A must read article!
 "New concepts in the use of space and frontage design, based on architectural studies, create a feeling of activity which is essential to bringing traffic to a shopping area."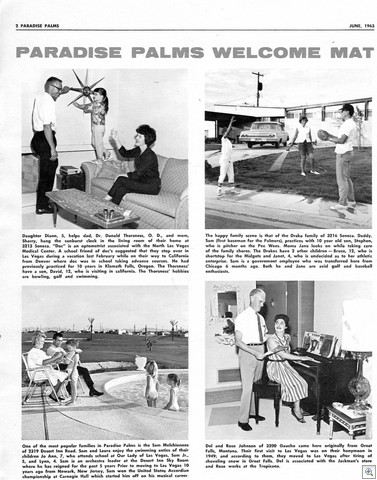 The "Welcome Mat" introduces us to Sam Melchionne and his family. Sam's the band leader at the Desert Inn Sky Room.
A great piece of Las Vegas History in the tribute website. There's some terrific pictures buried in it.
Lynn Zook at Classic Las Vegas also has a picture of Sam Mechionne with Robert Goulet in this post 
I want that Sunburst Clock!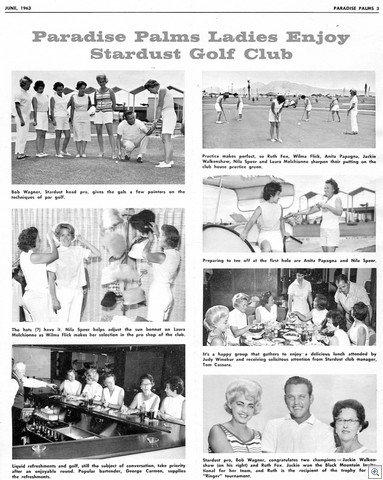 It's all about the "ladies"! And the HAIR!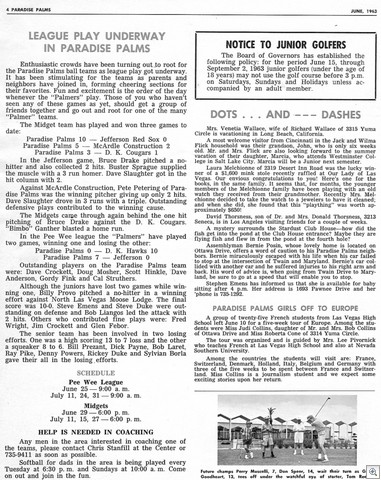 Watch your speed. Sometimes I think they really struggled to fill the page. In retrospect, it's still a fun read, though.
Paradise Palms was the first Master Planned community in Las Vegas. It's filled with what we now call Mid Century Modern homes. They deserve to be restored and collected.
Paradise Palms can be located on both sides of Desert Inn Road, between Maryland Parkway and Eastern Avenue. Some of the homes are on what's now the "National Golf Course". When the community was built, the course was the "Stardust Golf Course".