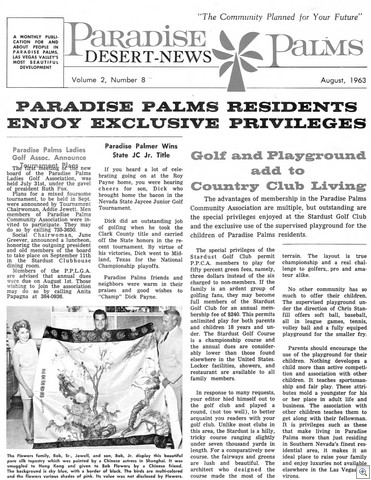 Our Paradise Palms 1963 series is coming to an end soon. There's only one more floor plan brochure, an after this, the August 1963 edition of the Paradise Palms Desert News, there's only September left to show you.
I was hoping someone else would surface that had other editions stashed away, but, alas, it hasn't happened.
We'll continue with some more 1960's fun with a new series of photographs from our secret historian. He just delivered a whole cache of 1960's pictures, and we'll need your help figuring out where they are.
Today's edition of the Paradise Palms Desert News features smuggled art, more hair, a new gas station, and lots of furniture that we'd all love to have now.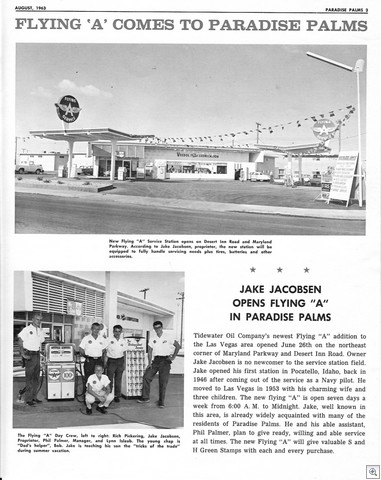 My mother used to "let" me lick the S & H Green Stamps. There's actually 3 full books of them in a box in her store room. All that licking, and they never got turned in for valuable merchandise.
Anyone know when the "flying A" got torn down?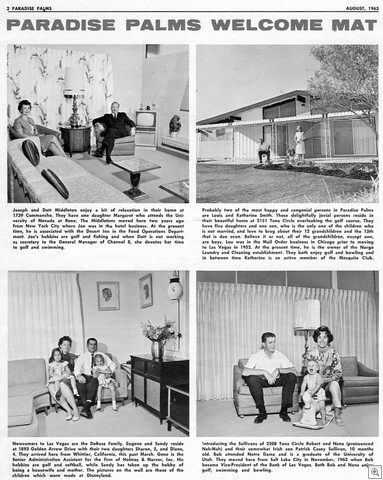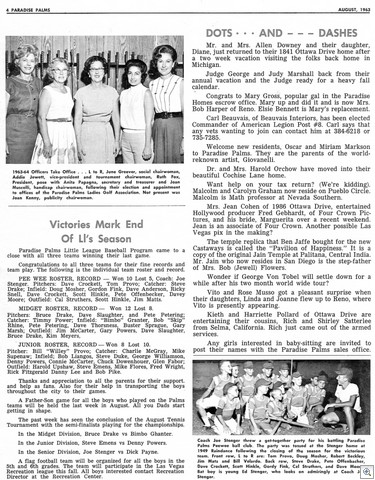 In the early 70's, the Paradise Palms Community voted to abolish the homeowner's association. I've been told that it happened both in 73 and 74.
With the HOA defunt, the community park was closed and the land was re-developed for the last homes to be built in Paradise Palms. Those homes are distinctly different and have the feel of the 70's and 80's. You can find them on the south side of Nakona, just west of Spencer.