Where Is It? Number 2
Susanne and Gary, who will be residents of Vintage Vegas next month, guessed right on our first mystery photo. They were the only ones who ventured a guess. (I was right, myself, as well.) It's on the NE corner of Franklin and 7th in the John S. Park Historic Neighborhood.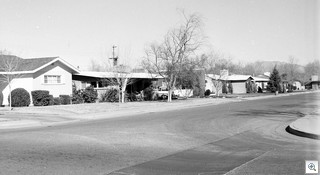 Today's installment is one that I've figured out already as well. Anyone else want to take a stab at it?
It's clickable to see a larger version.
Tomorrow's won't be easy, and I have absolutely no clue.