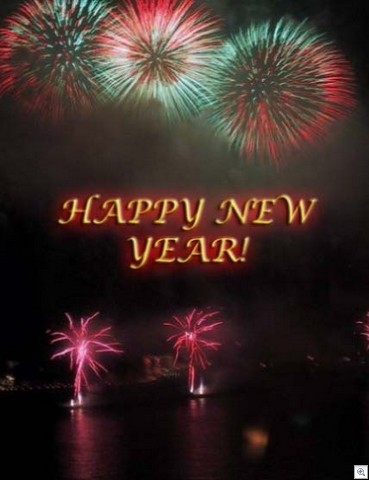 We've survived another year. Barely. Maybe even hanging on by a single fingernail. For many of us it wasn't too bad. No matter what 2010 gave you, I'm wishing for you a happy and better 2011.
I was never one for resolutions….having learned that lesson early in life. So I'm only going to make one this year. I vow/promise/swear to write regularly on the blog. I miss the regularity as much as many of you do. Battling the market and my health, learning to live and function alone, left little time for fun things such as blogging. Next year just has to be better on all fronts.
The following essay was written by Dana Whitiker, the marketing coach at my office. It reminded me of many of the things that I've lost or forgotten over the last two years. Since it's in the selfless form of wishes for someone else, I thought it appropriate to share with you.
My New Year Wishes For You
I wish for you to find clarity about who you really are deep in your core, what precisely you want your life to mean and what activities will come from that knowledge. I wish for you to grant us your passion in all your actions.
I wish for you to find fulfillment: fulfillment in a way that you feel your heart expand and your energy vibrating off of your skin. I wish for you to know inner peace. I wish for you to relinquish the need to control the people and things around you and for you to surrender any and all judgments, especially of yourself.
I wish for you to love learning and to love the love of learning. I wish for you to master the concepts and exercises that excite you. I wish for you to find the art in doing anything, especially the day to day mundane things. I wish for you to take the time to reflect on your progress. I wish for you to appreciate the education in your mistakes. I wish for you to fail quickly and jump back up again and keep going. I wish for you to trust your gut instincts.
I wish for you to love whole heartedly and unabashedly. I wish for you to swim in the ocean and climb tall peaks, to tilt your face to the rain and to the sun and close your eyes if just for a moment. Smell flowers. Pick up pennies. Travel to other countries and experience different cultures.
I wish for you to be uncomfortable so you learn how to do something a different way. Laugh. Cry. Hold hands. Hug everybody you like. Kiss everyone you love. Know above all else that you are not alone. Know you are loved. I wish for you to feel that love as a warm and strong embrace around your heart.
Do the right thing. Take the high road, always. Know a lot of people and have a few really great friends. Pay yourself first. Tip well. Splurge on the nice watch. Live simply. Eat your vegetables. Cheat on your diet once a week. Run as far as you can. Walk on the beach. Make things with your hands. Appreciate your family. Validate yourself. Laugh some more.
I wish for you vibrant sunrises and mesmerizing sunsets. I wish for you to feel the power of this amazing masterpiece. Know you are absolutely perfect. Have reverence for all. Be resilient.