Fun Features Found In Foreclosures
It's been a long time since a seriously cool Mid Century Modern custom home popped up. This one's in The Beverly Green Neighborhood of Downtown. It's a real project house in many ways, but the fun features to work around are wonderful. It's a great blend of retro original and newly updated. The kitchen and baths have been refaced, but here's the rest.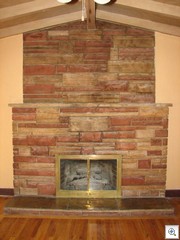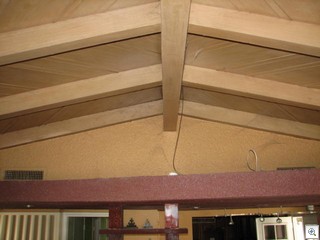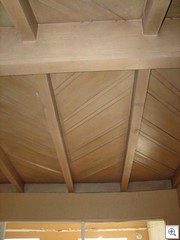 Beamed Ceilings with a unique pattern in the wood that I've never seen before on a ceiling.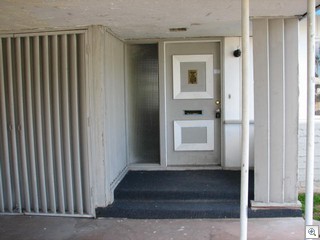 A classic Mid Century Modern front entry way with shadow box accents on the oversized front door.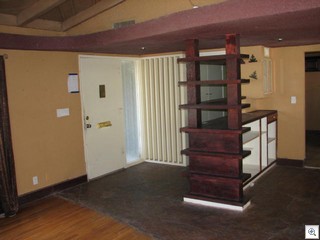 The entry foyer has floor to ceiling window, and a very cool custom hardwood divider between the foyer and the dining room.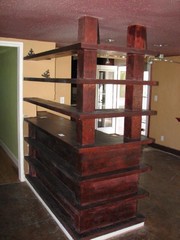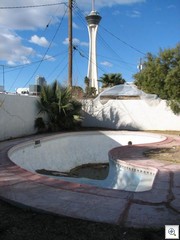 Views of the stratosphere from the pool and patio, and downtown skyscrapers from the front picture windows are just a few of the extras.
It's not a big home, at only 1440 Sf, but it's on a 10,000 foot corner lot and has more potential than anything I've seen in a while.
If you or anyone you know is looking for a project house, can buy for cash and wants a great deal at $64,900, then give me a call quick. There's already 2 offers and the bank is waiting for all offers before picking one.