GOOD NEWS FROM STEVE EVANS FOR LAS VEGAS!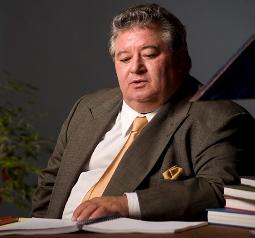 Steve will make it official TODAY when he files his candidacy
for Las Vegas City Council, Ward 3! We want to send the message loud
and clear that Steve is OUR candidate, so we need your help.
We want as many of Steve's supporters there when he files, so please
make plans to take a few minutes and show how much you want Steve
representing you.
DATE: " Tuesday, February 1, 2011
TIME: 4:45PM
WHERE:" Las Vegas City Hall, Stewart & Las Vegas Blvd.
We plan to meet at 4:20PM at The Beat Coffeehouse/Emergency Arts, 6th
Street and Fremont, and take the short walk over to City Hall. Once Steve
files, we will have a brief media opportunity, and that's when we need you
to stand behind Steve and show your strong support!
If you have any questions, please call Steve at 702-408-2978 or email
Mark Benoit at [email protected].
Please ask your friends to join you on Tuesday – we want a big crowd!