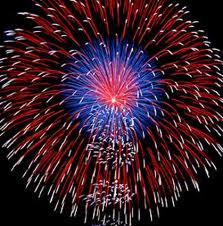 It's always my favorite holiday. I can't really explain it, unless it's about there being no gifts, cards, flashing lights, endless commercials, religiousiosity, sappiness, overeating, candy, masks, visitors, or hangovers.
It's "just" a simple celebration of one of the most important events in human history – AND we get fireworks, one of my favorite things in the world.
When I was a kid, my mother not only gave us birthday parties, she also gave us half birthday parties. She always said that there just couldn't be too many reasons to have a cake. I've always treated the 4th of July as the half birthday of the year. Have some cake this weekend as an extra special treat!
All my best to all of you for a safe and happy 4th of July
Uncle Jack