What we now call "Mid Century Modern" came in two flavors. The Ranch house – which was the most frequently built, and the other is what I often refer to as "Palm Springs Modern" or "Desert Modern". Inside – it's sometimes hard to tell which is which!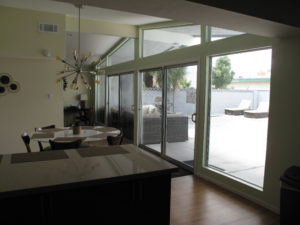 My newest listing at Very Vintage Vegas Realty – is one of the most fun ranch houses I've seen in a long time. All the pictures and details can be found at this link.
It's not a flip – the owner rebuilt this classic Las Vegas Mid Mod for himself. He went the extra distance – for example replacing every window with new aluminum frames the way it was originally – only this time the glass is dual pane AND Low E.
The home is located at 549 E. St Louis Ave. The Beverly Green Neighborhood is the latest in the City of Las Vegas to be placed on the cities registry of historic districts.
The "4th bedroom" could be used for sleeping – but it's so large (18×23 with it's own full bathroom) that it would make an excellent art/music/dance studio.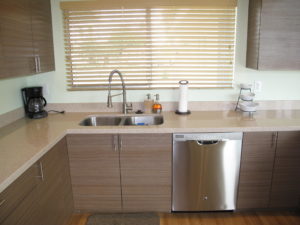 The kitchen is all new – with lots of cabinet and pantry space and quartz counters with plenty of space for food prep, casual dining or piles of old mail.
In the meanwhile – here's a few more pictures of this great new listing – priced at $279,000 for 4 bedrooms, 3 bathrooms and 1939 square feet.
All the rest of the pictures and more details are here.
I subtlety dropped the hint above that Very Vintage Vegas Realty is now an actual brokerage, and I – Jack LeVine am the broker. I'll announce more about this at a later date.
If you're shopping for a Mid Century Home or a classic vintage neighborhood in Las Vegas – OR IF YOU HAVE ONE TO SELL….. Give me a call or send me an email. I'd be happy to discuss it with you. [email protected] 702-378-7055