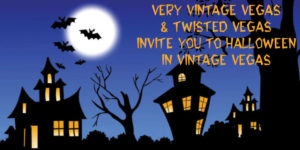 We will be at two Halloween Events with candy and toys for the kids.
October 20th We will be at the Jaycee Leavitt Park for the Neighborhood Fall Festival. This event starts at 5 p.m.  There will be community vendors, activities, entertainment, free hot dogs, drinks and popcorn while supplies last.  They will be showing Casper the movie at dusk.  Fun for the whole family.
October 31st We will be co-hosting Halloween in Vintage Vegas with Twisted Vegas.  Bring the kids to see a great Halloween musical light show. Lots of great decorations. Candy and toy treats for all the kids while supplies last in a great a Vintage Vegas Neighborhood.  Everyone is invited!  6 p.m. until 9 p.m.  Check out some of Twisted Vegas's past Halloween displays.