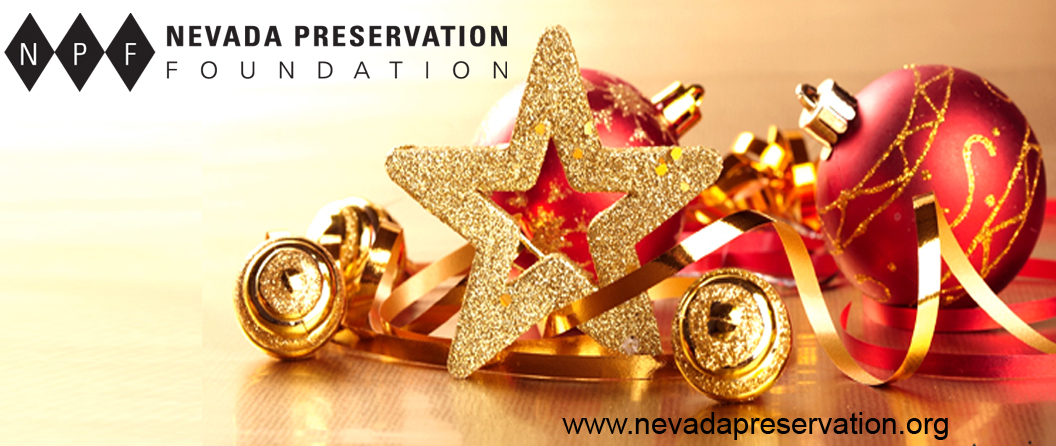 As a founding member, and founding member of the Board of Directors – I ask you to please read this.
Aren't You Tired of Hearing We Have No History? SO ARE WE.
#NevadaMatters, Why?
We have all seen the trending hashtag #ThisPlaceMatters attached to buildings, landmarks, and places we've seen splashed across Instagram and Facebook. Coined by the National Trust for Historic Preservation, it is as part of an ongoing campaign to encourage people to celebrate the places that are meaningful to them. But, what makes a place meaningful? And what does this have to do with preservation?
People often think that preservation is about saving buildings. But it is really about creating a community that matters to people or in other words a sense of place. One thing that binds people together more than anything is the feeling of being connected to a shared past. Nothing tells the story of our past better than old buildings, historic landmarks, and time-honored places.
"Old places foster community by giving people a sense of shared identity through landmarks, history, memory, and stories, by having the attributes that foster community, such as distinctive character and walkability, and by serving as shared places where people meet and gather."
– Tom Mayes, National Trust for Historic Preservation
People have a hard time understanding places that don't have an obvious history and Nevadans are no exception to this rule. But, contrary to the popular myth, Nevada has much history to celebrate. From the John S. Park, Berkley Square, and Paradise Palms historic neighborhoods in Las Vegas, the El Rancho in Wells as well as the Grammar School and Amy & Colt Nelson's Huntsman House in Battle Mountain, to Reno's Wells Avenue Neighborhood, each neighborhood, district, and building has a fascinating story to tell.
By preserving this architecture of the past, we are providing for a geography of history that can be seen and toured across our great state. However, without your help, we cannot continue to do our work. We work hard to ensure that your dollars stretch far (often all the way across the state!), so please keep us in mind in your year-end giving.
Invest in Nevada's history by investing in Nevada Preservation Foundation.
Did you know?
$50 can print 100 tour maps for our upcoming self-guided Berkley Square tour
$100 could expand our Nevada history library with books on our state's neighborhoods, cities, and buildings
$250 could pay for one NPF staffer to travel to a historic site to launch tour development