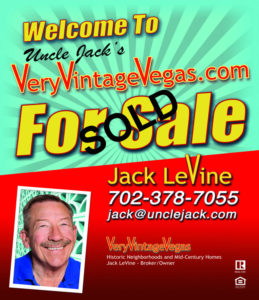 Low Inventory Will Be an Issue for U.S. Real Estate Market in 2018
A low inventory of homes for sale could be an influencing factor for many real estate markets across the country in 2018. That is the general consensus among housing analysts and economists, according to a recent survey conducted by Zillow.
Limited housing inventory has been an issue for home buyers in many markets across the country, going back over the last couple of years. According to the latest estimates (as of December 2017), the U.S. real estate market has about a three-month supply of homes for sale, on average.
A balanced real estate market is said to have five to six months of supply, according to economists.
That means most real estate markets across the country are experiencing constrained inventory conditions. Perhaps that's why home prices have been rising steadily over the last couple of years.
Economists Say Limited Inventory Still a Factor
In November 2017, Zillow published the results of its latest "Home Price Expectations Survey."
This is a quarterly survey of more than 100 housing market experts and economists nationwide.
In the latest survey, low home-building activity and inventory levels were singled out as one of the most surprising and significant housing trends of 2017.  Additionally, most of the respondents said they expected those conditions to continue throughout 2018.
It's a supply and demand story, as always. Many real estate markets across the country are experiencing steady demand from buyers, but there just aren't enough homes listed for sale to meet that demand. Under such conditions, home prices tend to rise over time. That's what we have seen during 2017, and it is expected to continue (to some degree) into next year.
According to the survey mentioned above:
"Looking ahead into 2018, the largest group of panelists indicated the era of persistently very low mortgage interest rates the market has enjoyed over the past few years may be coming to a close/
36.5 percent of those with an opinion said low mortgage rates were most likely to change next year.
Just 16.7 percent said low levels of building activity were likely to change in 2018, with only 6.3 percent saying low inventory levels were likely to significantly change."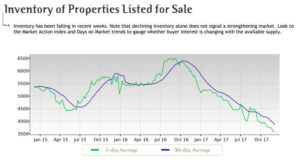 Surviving and Thriving in a Tight Real Estate Market
In a tight real estate market, home buyers have to work extra hard to find a suitable property, and to get their offers accepted. This is one of many reasons why it's wise to have professional help from a real estate agent.
It's also a good idea to have your financing arranged ahead of time, before entering the market.
For cash buyers, this means having the money in the bank with statements to prove it. Home buyers who are planning to use a mortgage loan can benefit from being pre-approved by a lender.
A pre-approval letter will show sellers that you are serious about – and capable of – purchasing their home. With tight real estate inventory conditions expected to continue into 2018,
Home buyers should be prepared to move quickly when the right property comes along.
Due to the historically low levels of homes for sale, competition will likely remain high throughout 2018.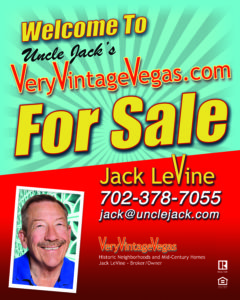 Jack LeVine has been trusted by well over a thousand clients in the last 27 years. He gets the job done – gets it done right. No other agent in Las Vegas has the depth of knowledge and experience that Jack has of the vintage neighborhoods, the mindset of buyers for 50 or 60 year old homes, and the special things that dramatically affect the value of a vintage home.
If you want to sell your Vintage Las Vegas era home – Call or email Jack LeVine of Very Vintage Vegas Realty – 702-378-7055 [email protected]