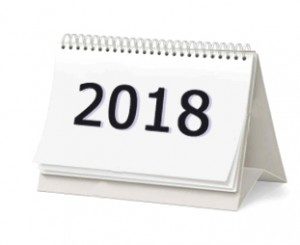 CoreLogic (a data provider that primarily serves the real estate industry) recently published a list of factors they believe will influence the U.S. housing market in 2018. Specifically, these are trends the company expects will reduce affordability for many home buyers in 2018.
These three factors also make a strong argument for buying a home sooner rather than later. If these forecasts prove to be accurate, buyers who postpone their purchases until later in 2018 will likely end up paying more.
In its "U.S. Economic Outlook for December 2017," CoreLogic's economists cited three current real estate trends that could shape the market in 2018 as well. Their forecasts include the following:
Home prices will continue to rise in most parts of the country.
Mortgage rates will rise gradually during 2018.
Tight inventory conditions will carry over into 2018.
Home Prices Still Moving North
Rising home values could affect home buyers nationwide in 2018, by reducing affordability and buying power. This is especially true in those cities and metro areas where there is a lot of demand from buyers.
CoreLogic's Home Price Index (HPI) for the nation rose at a pace of 6%, or more, over the past year. The annual gains were even higher in the "starter home" price range where first-time buyers tend to shop, but it has affected the broader market as well.
"We expect this trend [of appreciation] to continue in 2018, with the CoreLogic Home Price Index for the U.S. up another 5 percent," the company stated.
This is a primary consideration for anyone who is thinking about buying a home in 2018, because it relates to affordability. Buyers who stay "on the fence" too long could encounter higher housing costs.
Mortgage Rates Expected to Rise as Well
Mortgage rates are another hot topic among home buyers, particularly those who rely on financing to make their purchases. And there's a cautionary tale here as well. CoreLogic points to an ongoing policy shift at the Federal Reserve as one of several factors that could increase mortgage rates in 2018.
As the company wrote on its blog:
"The Federal Reserve has signaled its plan to increase its federal funds target, pushing other short-term interest rates up including initial rates on ARMs … Fixed-rate loans are forecast to rise in 2018 by at least one-half a percentage point to as much as a full percentage point."
Granted, this is just a prediction from one group of economists. Housing and mortgage rate forecasts have been wrong in the past. But the general consensus appears to be that mortgage rates will rise during 2018, after a long period of hovering at historical lows.
This outlook, combined with the expectation of rising home values, should create a sense of urgency among buyers who are eying a purchase in 2018.
Low Housing Inventory Fuels Competition
Over the last couple of years (and especially during 2017) real estate markets across the country have experienced inventory shortages. A limited supply of homes for sale has increased competition among buyers, leading to multiple-offer scenarios and quick sales. These conditions will likely carry over into 2018, for many cities across the U.S.
"As low inventory confronts the rising desire for homeownership by a growing number of millennials, home sale conditions will favor the seller," CoreLogic wrote.
Real estate conditions vary from one market to the next. But the trends outlined above could affect the majority of home buyers across the country in 2018.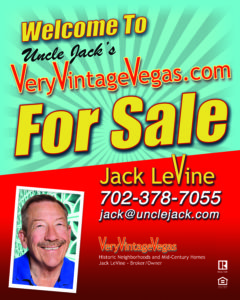 Jack LeVine has been trusted by well over a thousand clients in the last 27 years. He gets the job done – gets it done right. No other agent in Las Vegas has the depth of knowledge and experience that Jack has of the vintage neighborhoods, the mindset of buyers for 50 or 60 year old homes, and the special things that dramatically affect the value of a vintage home.
If you want to sell your Vintage Las Vegas era home – Call or email Jack LeVine of Very Vintage Vegas Realty – 702-378-7055 [email protected]