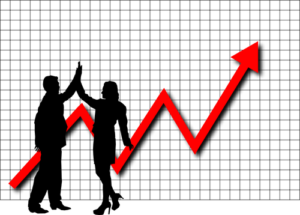 The real estate market has changed dramatically over the last few years. While conditions vary from city to city, the overall trend has been one of rising prices and limited inventory.  This is especially true in Vintage Las Vegas. Home buyers entering the market in 2018 will have some homework to do. With that in mind, here are five tips for house hunting in 2018.
Get your financing squared away.
Are you planning to pay cash for a house? If so, the sellers will want to see bank statements that prove you have the funds. Using a mortgage loan? The sellers will probably want to see a pre-approval or pre-qualification letter from a mortgage lender. These are realities of the current real estate market.
It's wise to have your financing arranged before you begin house hunting. It will make sellers more inclined to accept your offer. It also helps you narrow your home search to coincide with your budget — and that can be a real timesaver.
Our recommended lenders, as well as contact info for our entire team, can be found here. 
Be realistic about your expectations and your wish list.
If you're planning to buy a home in 2018, you probably already have a wish list of property features, location, number of rooms, etc. And that's fine. You should have a clear idea of what you want and need from a home.
At the same time, you'll want to balance those expectations with the realities of the market. And the current reality is that inventory is limited in most cities, as we move into 2018.
A "balanced" real estate market has somewhere around five to six months' worth of supply. At the beginning of 2018, most housing markets across the country had less than a three-month supply of homes for sale. These markets tend to favor the seller over the buyer, in terms of negotiating leverage. It also makes things competitive for buyers. So you'll want to be flexible and open-minded regarding the home you want to purchase.
Talk to an agent today!
An experienced and motivated real estate agent can make your 2018 house hunting experience smoother and more successful. An agent can help you navigate the entire process.
Find the right agent for the area and type of home you are looking to purchase.  There are thousands of good agents that can sell you a new home but certain areas you're best to find agents with certain expertise.  If you are shopping for a Vintage/Historical home you want an agent that knows the homes, knows the areas and knows the special needs of older homes.  Older homes can have problems you won't find in new homes due to the age that can cost you thousands of dollars if not exposed before you buy. There are also inexpensive preventive measures that can also save you thousands.  Agents with the knowledge of those homes can help you prevent costly repairs in the future.
Contact info for our entire team can be found here Let's get your plan put together and set you on the path to ownership.
Validate the asking price.
If real estate asking prices were set in stone, they would be called "selling prices." Period. But that's not always how it works. As a house hunter and buyer, you'll want to evaluate the seller's asking price by comparing to recent sales in the area. This is what real estate agents refer to as "comps," and it's another key service agents provide to their clients.  Two houses with the same floor plan can be priced drastically different.  Having the right agent that knows the homes in the area can explain why. They know what has been upgraded and done to each of the homes.
Make a strong offer, and be swift about it.
In a fast-moving real estate market with limited inventory, timing is everything. In many cases, buyers are lining up for desirable properties. So it's important to keep up with the market and to move swiftly with a strong offer when the right house comes along. Try to get your offer in as quickly as possible (without sacrificing your due diligence), and make sure your offer is supported by comparable sales data. This is another aspect of the house hunting process where an agent can help.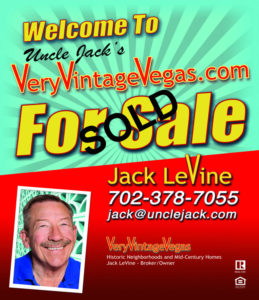 Jack LeVine has been trusted by well over a thousand clients in the last 27 years. He gets the job done – gets it done right. No other agent in Las Vegas has the depth of knowledge and experience that Jack has of the vintage neighborhoods, the mindset of buyers for 50 or 60-year-old homes, and the special things that dramatically affect the value of a vintage home.
If you want to sell (or buy) a Vintage Las Vegas era home – Call or email Jack LeVine of Very Vintage Vegas Realty – 702-378-7055 [email protected]