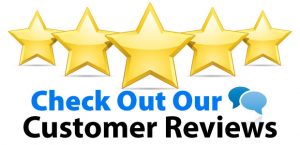 breeze657
I have done several transactions with Jack In recent years. He is consistently the best realtor I've ever dealt with! His knowledge of my neighborhood and responsiveness to any need are without peer. Plus i know from experience that I can trust him. That is worth more than $$$.
daveandjenny1
Jack Levine is an amazing real estate agent! He is so knowledgeable about every stage of selling and buying a house. He helped us sell our home quickly, and made the experience smooth and easy! Great communication! We couldn't be happier with his work!
mulveyj
Jack was great. He knew the area and what a unique house like ours would bring in the current market. He was very patient with us as we went through the process of getting the house ready to sell. Once it was on the market, we had deal started after just the first weekend.
ephale1
All I can say about Jack is WOW. I have been a real estate broker in California since 1977 and he is probably the finest and most competent agent i have ever had the pleasure to deal with. You cannot find better than Jack.
Whitney Hahn
If you're looking for a home in Las Vegas, you should use Jack LeVine. I don't think anyone in Las Vegas could possibly have his wealth of knowledge on Las Vegas history and real estate. And if you're looking for a vintage Vegas home with character – Jack is the absolute authority on it.
CoolTNGuy
There is no one better in Las Vegas .. he is a walking, talking, living, breathing real estate historian and guru. I have talked to Jack on and off since 2010 and, while I am not quite to the place of buying a home, he is always quick to return my calls and respond to emails. I would use no one else in Las Vegas.
apple127
Jack was kind enough to show me two vintage homes I showed interest in when I drove up to one of the addresses I saw online even though I wasn't a client of his to begin with. Jack took his time with someone who he had no obligation to, affiliation with, or prior knowledge of. This showcased his professionalism and passion for real estate. Jack has kept me abreast of negotiation matters through open communication in a timely manner, and he is very knowledgeable of the neighborhoods I'm looking to buy a home in. Jack's passion for the development of the Downtown area is evident, and he will surely continue to lend his hand in helping it thrive.
mlcnlv57
Jack has been my realtor for the last 7-8 years – his knowledge of Vintage Vegas and its neighborhoods is unsurpassed. He is equally well equipped to work with first time home buyers as he is seasoned investors. Jack is a true professional Realtor.
suzydzantiques
Jack is very responsive and has great follow up. I made an appointment prior to coming in town and he had appointments set up for us to view. You will have a great experience working with him. When we buy a house in Vegas it will be from him.
ryananywhere
Has been exceptionally knowledgable about all aspects of the Vegas community. Found him on a bunch of different websites. The first RE agent I've ever worked with that actually met my expectations. We had a very specific house and area in mind. He went above and beyond to make the deal work for us. Intelligent and easy to work with.
listpope
"Uncle Jack" has unparalleled knowledge of Las Vegas. He knows the history of neighborhoods, why they look like they do, who built them, when they were built, and very very often even know the story of individual houses. Las Vegas has a rich history, so it's super cool to drive around and learn about all this. He's an expert in Mid-Century Modern houses, which is what we wanted, and worked with us tirelessly for month until the right one came along. He was always available, quick to respond, and definitely hooked into the local housing market. When we went to see houses, he would offer his true opinion, and unlike other realtors we worked with, he would point out all the bad things on the house as well. It felt like we had an expert with us that truly had our best interest at heart. During the purchase of our house, Jack would step in to help with negotiations with the seller, and even though he knew the other realtor personally, his interactions always felt like he did them impartially with our best interest in mind. I would definitely work with Jack again, unconditionally, and I recommend him for anyone buying a home in the Vegas area.