Why leave money on the table?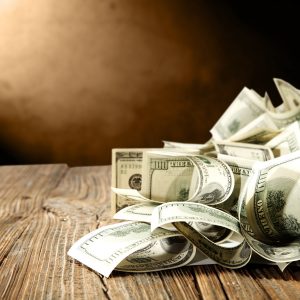 Zillow, Opendoor and OfferPad will all pay you cash for your home today. The catch is they are not going to pay you what your home is worth. We have researched their buying deals for over a year but we finally got to see them in action first hand.
One of our clients called and told us they have received an offer from OfferPad for their home and wanted me to review it.  OfferPad offered them $300,000 for their home but then the fee's had to be deducted.  After deducting "Fees" the offer is $280,000 and still have closing costs to pay.  I listed the house for $320,000 and sold it in one day.  They are going to walk away with $20,000 more in their pocket then they would have if they had sold it to OfferPad and we are still closing the deal in the same time frame they had wanted.
OfferPad charges a 6% agent commission and $3,750 "OfferPad Experience" fee.  Opendoor charges 6% to 13% in fee's upfront. Seems Zillow does not disclose their fees unless you ask for an offer on your property so we don't know what they are charging.
We researched Ten homes that Opendoor has recently bought.  On an average their gross offers on homes were 8% less then the current market and they are charging 6% to 13% in fee's.  They have relisted the homes on an average of 15 days after closing on them.
There is no reason to leave Thousands of Dollars on the table in our current housing market in Las Vegas.  If your home is priced right it will sell.  Homes that are sitting on the market right now are ones that are over priced for their present condition.   I'm seeing a lot of this in the Vintage Vegas neighborhoods when agents are used that don't normally deal with houses in the vintage neighborhoods.  They don't understand the Vintage homes and don't know how to price them properly.  It is always best to use an agent that knows your neighborhood and the Vintage homes to get the right price in a reasonable time frame.