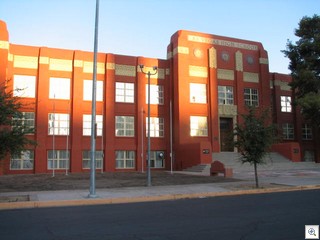 I turned the corner last evening and almost wrecked the car.
The original Historic Las Vegas High School has been re-painted to match it's original 1930's color scheme! Even I don't drive around downtown often enough, I guess.
I'd been watching the prep work all summer, but didn't know that it would be returned to it's original rust color. It's simply stunning, and all the art deco motifs and carvings really pop.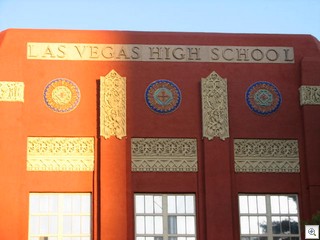 It looks like there's still a few finishing touches left to do, but it's well worth taking a drive to see one of the few Art Deco buildings in Las Vegas. It's a registered landmark since 1986 in the National Register Of Historic Places as well as for the state and the city.
The campus is now called the Las Vegas Academy Of International Studies, Performing and Visual Arts. It's one of the premier magnet High Schools in the nation.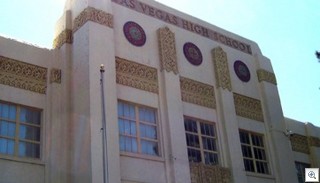 I found this "before" picture on the about page of the Las Vegas Academy website just so you can see the difference the original colors make.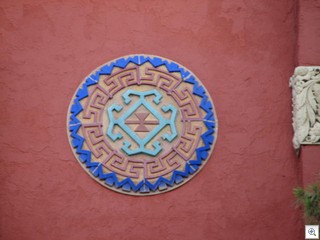 The High School itself acts as the cornerstone of the aptly named Las Vegas High School Historic District which was added to the National Register in 1991. All of the places in Clark County that are on the register can be found on the National Register Of Historic Places website.