From SEPTEMBER 2, 2007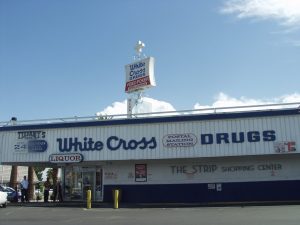 One of the icon businesses in Vintage Vegas is the White Cross Drug Store at the corner of Oakey and Las Vegas Blvd. And inside WC is Tiffiny's diner! It's the last of the old fashioned lunch counters with exposed grills that I know of.
It's a fun little trip down memory lane, as you can stop in 24 hours a day and grab a hamburger or a couple of eggs, or just read the paper and drink some coffee. Little has changed in the 20 years I've been hanging out downtown, and stopping in for middle of the night cold remedies or a late night burger.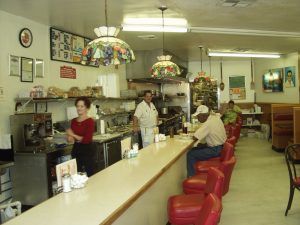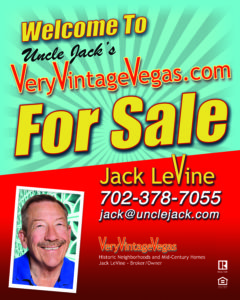 Jack LeVine has been trusted by well over a thousand clients in the last 28 years. He gets the job done – and gets it done right. No other agent in Las Vegas has the depth of knowledge and experience that Jack has of the vintage neighborhoods, the mindset of buyers for 50 or 60-year-old homes, and the special things that dramatically affect the value of a vintage home.
If you want to sell (or buy) a Vintage Las Vegas era home – Call or email Jack LeVine of Very Vintage Vegas Realty – 702-378-7055 [email protected]