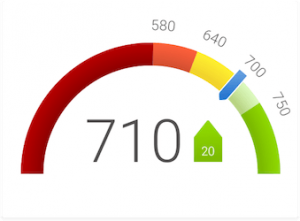 Consumers continue to be under a lot of wrong assumptions about what it takes to get a mortgage—and that may be holding some back from even trying.
Even though a lot of mortgage information is now available online, most consumers still overestimate the minimum credit score and down payment needed to qualify for a mortgage. They also remain unfamiliar with low-down-payment programs, according to a survey released by Fannie Mae of 3,000 respondents. More consumers also report seeing their credit scores recently, yet nearly half still cannot recall what it is.
The lack of knowledge of the requirements for a mortgage is pervasive, even among current homeowners, the study notes.
"Current sources of mortgage education and information are insufficient," write Mark Palim, Fannie Mae's vice president and deputy chief economist, and Sarah Shahdad, a market insights researcher at Fannie Mae. "Even those actively planning to become homeowners in the next few years (i.e., those who should be exposed to more information) are only slightly more confident or knowledgeable than others."
The authors urge the mortgage and real estate industries to share more information about the requirements and the process to qualify for a mortgage. Customized information when someone is making a decision to buy on how much to save, what they can afford, or what type of mortgage to get, can improve outcomes, they note.
Fannie Mae conducted a similar survey in 2015, and the results have not improved much about Americans' knowledge about the mortgage process.
"For some Americans who would like to own a home, they could qualify for a mortgage but may assume home ownership is not a possibility," they note. "As a result, they may avoid further research or preparations, such as saving for a down payment or improving their credit."