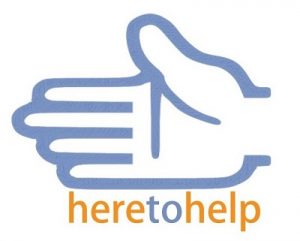 I've had many clients contacting me on what their options are to avoid having to make their mortgage payments while they are being affected by the shutdown.  
The first thing you need to do is contact the loan servicer of your mortgage, the folks you actually make their payments to.  While I cannot dispense legal advice on this,  almost every mortgage company has or will have a plan in place very shortly they can review with borrowers.  Contact the number or email on your mortgage statement. Do this now, don't wait until you are behind on your payments. Your lender wants to work with you, they don't want your home.
 Lenders will be asking borrowers to provide their request to suspend payments in writing and this template will make that easy for you.
Click here for a Template for Forbearance Letter.  This is a free service. 
Contact your servicer
If you can pay your mortgage, experts advise continuing to do so. But if you are experiencing financial hardship because of coronavirus, call your servicer immediately and ask them what forbearance or other relief options are available. 
Communication is vital, You need to call your servicer and ask for help, and then you need to stay in touch with your servicer as your situation changes.
To receive forbearance through the CARES Act, you must contact your loan servicer. There won't be any additional fees, penalties or interest added to your account through this deferment, but regular interest will still accrue, Kraninger says.
Be prepared to remain on the phone for a while. Loan servicers, who are receiving many calls, have likely been affected by the pandemic and could be facing staffing issues.
Here are some forbearance examples to guide you.
Paused Payments Option-Paid During Existing Mortgage: Your servicer allows you to stop making payments for six months, but you must pay everything back at once when your payments are due again.
What to Consider:
 You may owe a big bill that comes due all at once. For example, if your service allowed you not to pay your mortgage for six months, at the end of the forbearance period, you may owe all six of your missed mortgage payments in one month
Interest on the paused amounts will continue to accrue until you repay them.
Mortgage Payment Reduction Option: Your servicer allows you to reduce your $1,000 monthly mortgage payment by half for three months. After the three months are over you have one year to pay back the amount of that reduction.
What to Consider:
 The amount of the reduction would be spread out over 12 months and added to your mortgage payment once the reduction period is over. This means your monthly mortgage will increase during that one-year period. Using the example above, you would pay $500 for three months and starting on the fourth month you would need to pay $1125.00 ($1000 + $1500\12) each month for the next 12 months.
Interest on any reduced amounts will continue to accrue until you repay them.
Paused Payment Option-Paid back at the End of Mortgage: Your service allows you to pause payments for one year, and that amount is repaid by either adding it to the end of your mortgage loan or by you taking out a separate loan.
What to Consider:
You can extend the term of your loan for some amount of time to pay back the paused payments or take out a separate loan.
Extending your loan means the missed payments will be added on to the end of your loan. For example if you were given a twelve month period where you didn't have to pay your mortgage, you'll have twelve months of payments added on to the date when your loan was supposed to be paid off by.
Extending with a separate loan means when your mortgage is due you'll also have to pay off this separate loan. This is like a balloon payment, which is one large payment due at the end of your loan.
Interest on the missed amounts will continue to accrue until you repay them