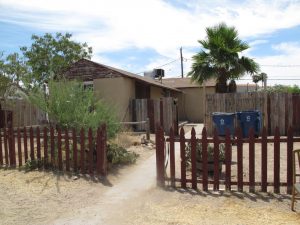 Just like 2011 – Highest CASH offer at or over $115k by Tuesday 6/30/2020 5 pm. This is the LOWEST PRICE SINGLE FAMILY HOME in the entire valley. It needs a total remodel from top to bottom. A 10-minute walk to Fremont Experience, Container Park, and Entertainment District. The neighborhood has recently organized and there's lots of activity happening around the Neon Museum which is practically next door. This is the 3rd segment of the Biltmore neighborhood and is starting to get noticed.
Check out the full listing BY CLICKING HERE
SOLD IN FIVE DAYS FOR MORE THAN ASKING PRICE!