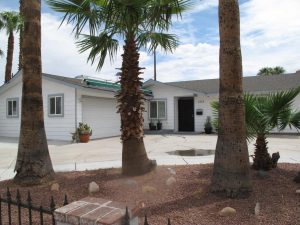 Have you been looking for a home that's been loved and respected? One that's not a flip? One that the upgrades and improvements were done to create the owners forever home? Well, their plans have changed and someone new gets to step into their shoes. Recent improvements include heat and AC, pool plaster and equipment, water heater, dual pane windows, plantation shutters, granite countertops, bathroom vanities, floorings, extra attic insulation, roll-out awning over the driveway, remote control shade over the sliding door, and so much more. The home sits on an elevated corner lot, with a circular drive that connects to both streets. Wherever you look, there are lush fully grown trees as the backdrop.
Call me now to schedule an appointment. 702-378-7055
See more photos and the full listing BY CLICKING HERE
Under contract
Homes Priced, Marketed, and Presented right sell fast.