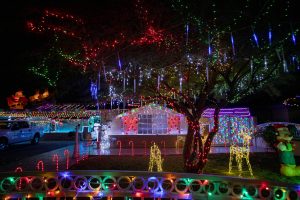 There are always bright lights in Las Vegas but this time of year many residents make it even brighter with their Holiday Lights.
If you are looking for something free to do to entertain the family hop in the car, follow the map and enjoy the season.
The map only features houses that are "drive up-worth" and accessible via a public street. The map does not include decorated homes that are in gated communities.  More locations are added daily.