Save Maude Frazier Hall Meeting Today At 5 PM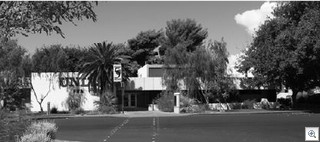 As we've reported before, there's a meeting tonight with one of the University Regents to start the ball rolling on trying to save the very first building ever built on the UNLV campus.
There will be a meeting with University Regent Mark Alden regarding Frazier Hall to be held Friday, November 9th at the TAM Alumni Center on the campus of the University of Nevada, Las Vegas. The meeting will begin promptly at 5PM the meeting will be for approximately 30 minutes.
If you have any questions please feel free to contact Brian Paco Alvarez at 280-3498.
For More Background, read our first post on the subject and follow the links HERE.