We're pleased to present our new listing at 1821 S. 14th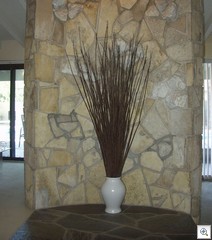 at the corner of Bonita. It's in the Marycrest Neighborhood of Downtown Las Vegas that I told you about last week. It was previously listed, but we got the price dropped by $20,000. to make it competitive. It's a wonderful example of Mid Century Modern, featuring beamed ceilings, walls of glass, gorgeous natural stone accents and slate irregular flooring. If any of you mid mod enthusiasts out there are perfect for this gem, just give me a call and I'll be happy to show it off to you.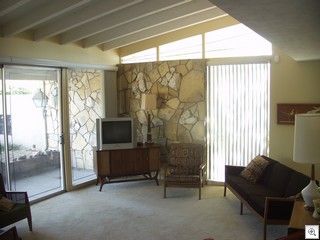 Even if you're not in the market, perhaps you know someone who is. Your referrals are always welcome and appreciated.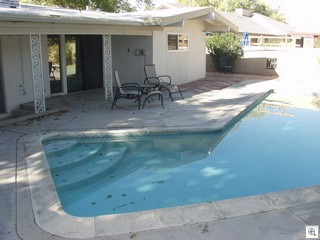 All the photos are available on our flyer or of course if you do a "subdivision search" on our new MLS Search engine, you can easily find the MLS version
.