Major Renovation Underway in John S. Park Historic Neighborhood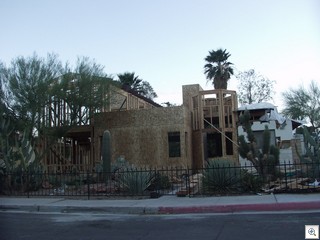 Last month we reported the partial demolition of a the home on the corner of 7th and Bracken in the Radlick Park Subdivision. We grabbed some photos over the weekend of the framing that's in process.
We've talked to the owner, who promises us the finished look will still be in character with the neighborhood.
There's a few other 2 story homes nearby, so it won't be the only one around, and the turreted entry should be interesting and fun.