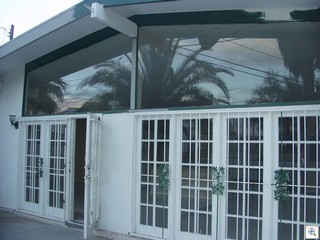 There's a bank owned Mid Century Modern home in Paradise Palms that sold in 3 days the first time, but the deal fell out, and it's back on the market. It's priced at 250k on a street that I usually think of as starting at 350,000.
There's so much potential in this one, and the bank has priced it to sell fast! There were multiple offers before I could even get anyone over to see it.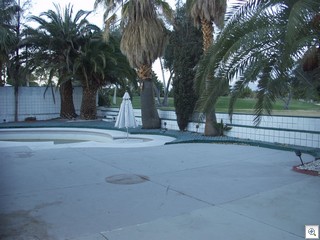 It's got some broken doors and broken glass, and the pool is green, Someone replaced the sliders with french doors (why?) but the clerestory windows are intact, even if they've been painted over in the front of the home.
It's right on the National Golf Course, and someone's going to get a steal of a deal.
Might as well be one of our regular readers. Give me a call!